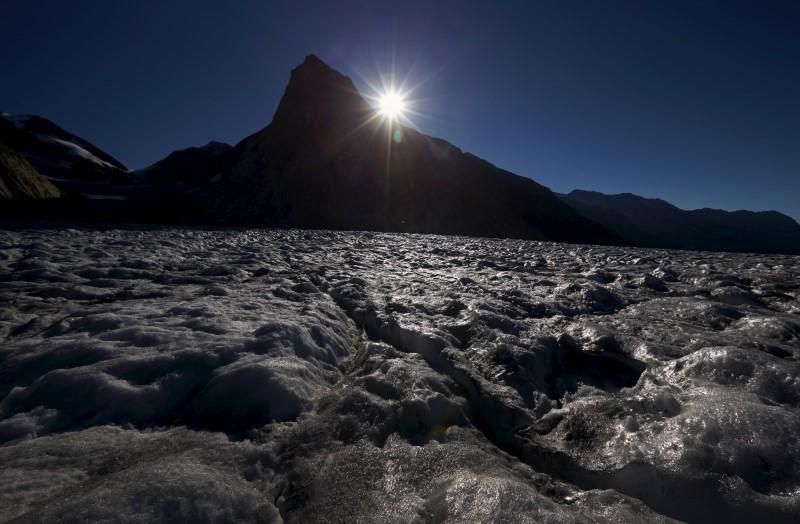 ---
ISLAMABAD:
Environmental experts while speaking to participants of a webinar said that Pakistan's green initiatives, if implemented in letter and spirit, would bring positive change in the local environment, reduce vulnerability to natural disasters, and improve social health and economic conditions.
They mentioned that the outcome of Pakistan's climate action would contribute to the regional and global targets detailed in the relevant Sustainable Development Goal (SDG-13) in enormous ways.
However, they said, the success of the initiatives depend on the effective role of provincial and local authorities, communities and other stakeholders and partners.
Development Communications Network (Devcom-Pakistan) and DTNTV organized the webinar on the subject "SDG-13: Pakistan's Climate Action – Prospects for Socioeconomic Development" on Saturday.
Prime Minister's Advisor on Climate Change Malik Amin Aslam was the keynote speaker. The panel of experts included Asian Development Bank Climate Scientist and former chair of the National Climate Change Taskforce Dr Qamar-uz-Zaman Chaudhary, Sustainable Development Policy Institute (SDPI) Executive Director Dr Abid Qayyum Suleri, EMC Chief Operating Officer and former Director General Pak EPA Asif Shuja Khan.
Aslam said that all SDGs are interconnected, so the highly significant initiatives and achievements on Pakistan's climate action agenda would not only be contributing to the SDG-13 but these interventions would have positive effect on other SDGs too.
Dr Qamaruz Zaman said: sustainability of the government's climate initiatives would add value to the socioeconomic indicators.
Dr Suleri said: Impact of Pakistan's Climate Action interventions depend purely on its sustainability. Asif Shuja said: The federal initiatives are not reaching the communities because the provinces have yet to develop and adopt the climate change policies with defined objectives and targets.
Environmental journalist Shabina Faraz said we need to protect trees besides planting new saplings. Government should have strict penalties for those chopping off trees.
Devcom-Pakistan and DTNTV Director Munir Ahmed hosted and conducted the webinar.
Published in The Express Tribune, July 19th, 2020.
COMMENTS
Comments are moderated and generally will be posted if they are on-topic and not abusive.
For more information, please see our Comments FAQ