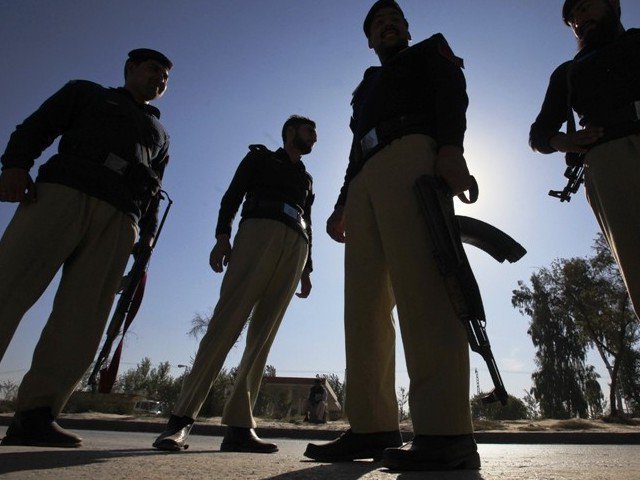 ---
RAWALPINDI:
Fed up drivers ignorant of traffic rules and road sense, the Rawalpindi police have decided to set up their own driving schools to teach people how to drive by the book.
Regional Police Officer (RPO) Sohail Habib Tajik has directed the officers concerned to start working on the project to in three tehsils of the district to improve the road skills of motorists.
Rawalpindi division police chief said: "we are moving towards to making police an institution that not only curb crime and moral evils but also provide service to the community"
For the same purpose, he said, police have decided to set up driving schools in three tehsils to provide quality driving instructions to the citizens so that they can get proper education and drive as per the traffic rules and regulations.
K-P police arrests individual accused of shooting explicit video of two girls
The effort is part of Rawalpindi police's endevours to move towards complete automation.
Rawalpindi division police chief has directed setting up driving schools in Murree, Gujar Khan and Taxila to help enhance driving skills of people. The driving schools run by traffic police will particularly teach traffic laws and following the road signs, besides road discipline.
The process of acquiring driving licence has already been automated and put under one roof. People are getting their driving licences without any undue gratification or nepotism through one-window-operation.
In a first, City Traffic Police (CTP) have started making videos of people coming for driving tests. It will further increase the transparency in issuing driving licences.
CTP hves launched Online Automated Driving Test and Video System. Under the new system, the provision of a driving licence would become easy and transparent as the driving test of an applicant would be monitored through an online server.
City Police Officer (CPO) Muhammad Ahsan Younus said that apart from making the process of getting a driving license easy, police have launched the new system for keeping the entire process transparent.
He added the measure has been taken to end culture of corruption and favouritism.
CTP officials said that under the one window operation, the people are being facilitated with services at some 12 counters. Apart from it, the CTP personnel in special uniforms were also present in the hall to guide the visitors.
Meanwhile, CTP launched an operation against encroachment and illegal parking particularly to clear City Saddar Road, Imperial Market, Gunjmandi Road and Bara Market areas.
K-P police tortures, parades man naked on film​​​​​​​
According to a CTP spokesman, traffic police under the supervision of City Sector In-charge Chaudhary Muhammad Qasim launched an operation and issued 51 challan slips to rules violators. The team confiscated eight pushcarts and removed dozens of encroachment to ensure smooth flow of traffic.
DSP Rai Bashir informed that strict action would be taken against the rules violators particularly encroachers and parking rules violators besides all out efforts to ease the traffic on city roads.
Published in The Express Tribune, July 18th, 2020.
COMMENTS
Comments are moderated and generally will be posted if they are on-topic and not abusive.
For more information, please see our Comments FAQ