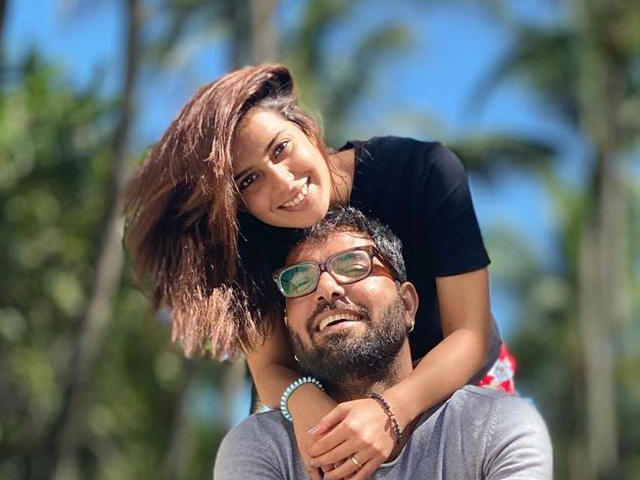 ---
Iqra Aziz has come to the rescue of her husband Yasir Hussain, who was slammed by fans and actors alike for his comments on Turkish actor Esra Bilgiç being the face of a Pakistani mobile phone brand.
Iqra took to Instagram Story to share which side she's on, saying, "Everyone has an opinion and they have the freedom to share that." She then went on to call out industry peers who commented on the matter following Yasir. "We as actors shouldn't go around pointing fingers at each other," wrote Iqra.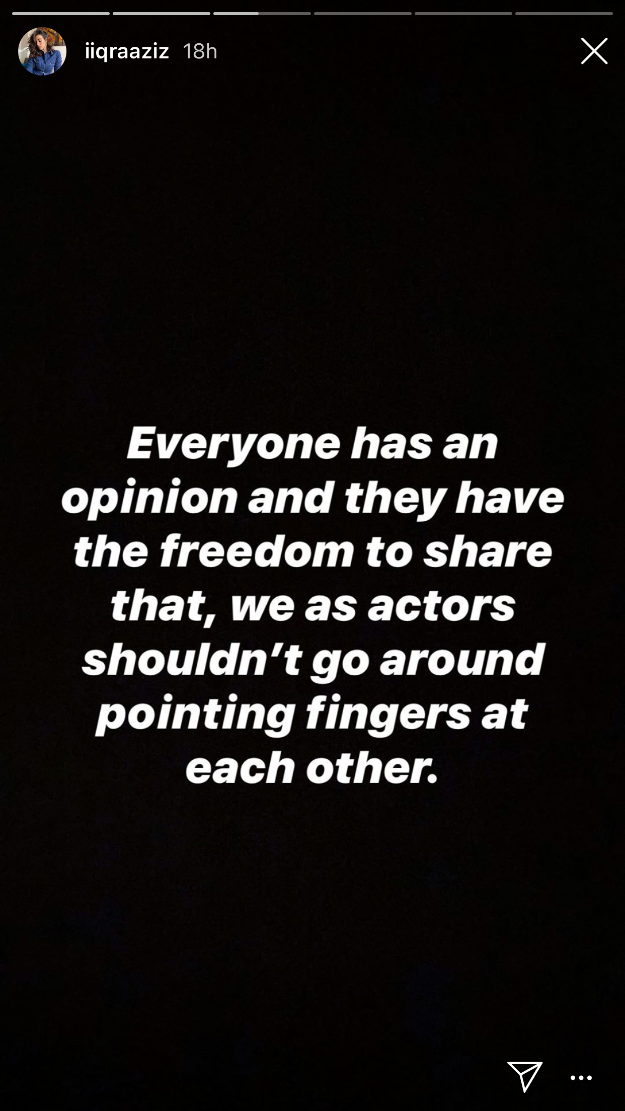 The whole charade was put in motion when Yasir decided to share his thoughts about Esra being signed on a brand ambassador for a local mobile phone company. "Don't you think a Pakistani brand should have a Pakistani ambassador? Not Indian or Turkish? Are Mahira, Saba, Sonya, Minal, Aiman, Amar, Zara, Haniya, Sana, Yumna, Armeena, Sara, Hira... anyone not worthy enough to be a brand ambassador for a Pakistani brand?" he had questioned on his Instagram Story.
Concluding his rant, the Lahore Se Agey actor urged his followers to "support Pakistani actors. Pakistan Zindabad."
His statements were met with lots of criticism, including from actors Bilal Ashraf and Anoushey Ashraf. In a comment on Instagram, Anoushey wrote, "I'd be very proud to see our actors on a billboard internationally. If you want to work in tandem with the world, you must accept them here as well." Bilal took to Twitter to explain how art should not be and cannot be confined to boundaries or nationalities. "We need to welcome all artists from around the globe. Art has no language or boundaries, don't politicise everything. Love and welcome everyone," he said.
We need to welcome all artists from around the globe. Art has no language or boundaries. Don't politicize everything. Love & welcome everyone. PAKISTAN 🇵🇰 Zinda Dil logon ka mulk hai. Aur Pakistani qaum kay dilon mei pyar he pyar hai 😊

— Bilal Ashraf (@IamBilalAshraf) July 14, 2020
However, some agreed with Yasir, including sister-actor duo Aiman and Minal Khan. "Absolutely right," wrote Aiman as she shared Yasir's post while Minal wrote, "Yes, because why not Yasir."
Have something to add to the story? Share it in the comments below