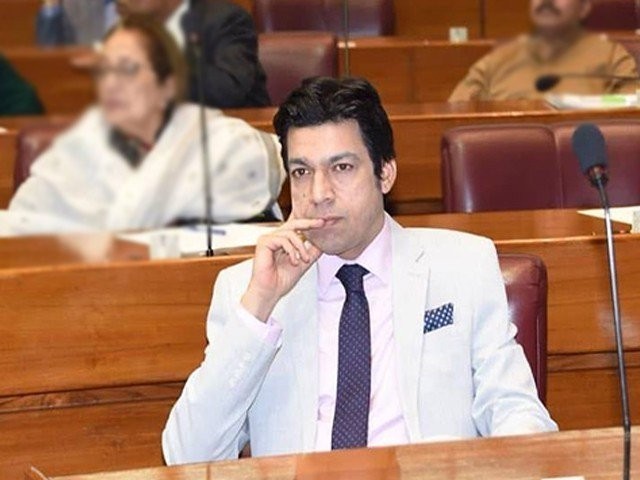 ---
Federal Minister for Water Resources Faisal Vawda has accused the Pakistan Peoples Party (PPP) of dispensing millions of rupees to favour the K-Electric (KE) – the private power utility that supplies electricity to Karachi – during its tenure in the Centre in 2008.
Speaking on the floor of National Assembly in Islamabad on Tuesday, Vawda said: "The report which Bilawal Bhutto Zardari showed yesterday contains a tale of corruption of the PPP government."
He was responding to the Bilawal's Monday press conference wherein he accused Prime Minister Imran Khan of having links with the KE majority shareholder – Abraaj Group.
"Abraaj is Imran Khan's ATM. The FIA report has said that corruption of the Abraaj Group has been suppressed. The Abraaj Group is Imran Khan's frontman and everyone is silent because of this," he had said
The Cabinet minister also challenged the opposition party, Pakistan Muslim League-Nawaz (PML-N), to hold a debate with the incumbent government's economic team on any national TV to fix responsibility of the country's long-standing issues.
Responding to Vawda, PPP lawmaker Naveed Qamar said Arif Naqvi, owner of the Abraaj Group, had himself confessed to funding the election campaign of the ruling PTI in 2008 and 2013.
He also denied the allegations that the PPP government favoured the KE.
COMMENTS
Comments are moderated and generally will be posted if they are on-topic and not abusive.
For more information, please see our Comments FAQ