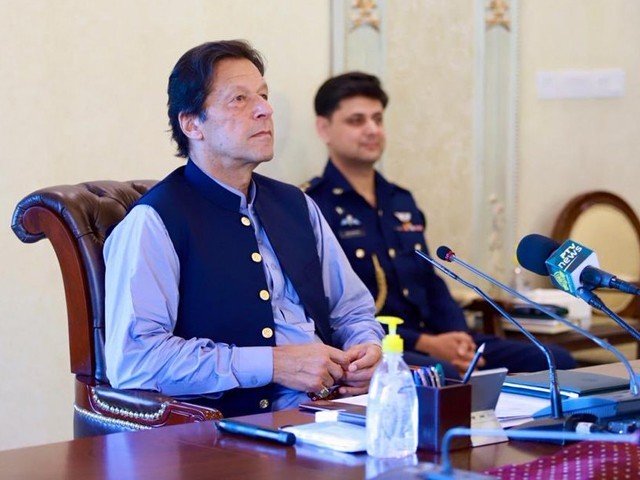 ---
ISLAMABAD:
Key ministries of the government - planning, establishment, finance, cabinet and law - have not been able to deliver on their agendas as they continue to struggle with support ministries and divisions, according to a report on the pilot projects covering economic ministries as well.
According to the report, different ministries and divisions that cover core functions of the government for service delivery, revenue generation and policy formulation are struggling with support ministries and divisions. This has posed a challenge to the ministries and departments, which also involve the Prime Minister's Office, in resolving the issues being faced by support ministries and divisions.
The cabinet had approved a system for performance management of the federal government in September 2019. Its aim was to help the government move from process-driven orientation to clear focus on delivery.
Performance agreement was a critical part of the system as the prime minister and ministers agreed to set delivery targets for a financial year with specific targets for each quarter.
However, before enforcing the performance agreement on the entire federal government, a pilot exercise with 11 ministries was undertaken to help refine the approach.
Pilot model
The objective of the pilot phase was to learn and improve the model as it was designed for Q3 and Q4 of fiscal year 2019-20. It included preparing and approving agreements, and conducting one quarterly review. A peer review committee was constituted to oversee target preparations with the ministries.
Quarterly review process
A committee was constituted comprising secretaries from key cross-cutting ministries including finance, planning, cabinet and establishment, and was chaired by the Planning Commission deputy chairman. The committee selected 11 ministries that covered core functions of the government.
These ministries included industries, communications, housing and works, water resources, climate change, national food security and research, commerce, education, health, power and petroleum. The committee developed specific quarterly targets for high-priority initiatives for policy and governance reforms.
The targets also included key programmes and projects that were directly supported through government funding under the Public Sector Development Programme (PSDP) and not directly supported by government funding through donors/others.
Lessons from model
During a review, the committee found that no ministry could deliver results alone and instead of delivering their agendas, the ministries kept struggling with support ministries and divisions.
The committee also found that the practice of preparing future agendas did not exist in key ministries and added that the step was needed to help develop the annual action plan.
It revealed that proactive setting of targets helped to move away from process targets to actual service delivery. It said the prime minister's focus could be on key results and crucial policy matters, and not on regular ministerial challenges.
Published in The Express Tribune, July 10th, 2020.
Like Business on Facebook, follow @TribuneBiz on Twitter to stay informed and join in the conversation.
COMMENTS
Comments are moderated and generally will be posted if they are on-topic and not abusive.
For more information, please see our Comments FAQ