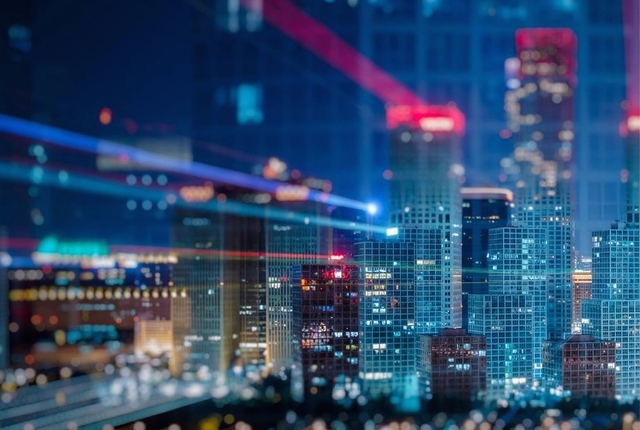 ---
Imagine… having an easy and smooth access to every bit of authentic information, while searching for land properties anywhere in Pakistan, without any hassle. Sounds too good to be true, right?
For more than 15 years, Sky Marketing has evolved with utmost excellency to change the future of the property industry with their latest technology, innovative buyer communication techniques, market data, transaction coordinators, data experts and last but not the least, a dedicated team of sales agents. With its head office in Islamabad and regional offices in prime locations of different cities of Pakistan, Sky Marketing, in no time will become the game changer for the Pakistan's real estate market.
Sky Marketing, being the most remarkable and resourceful real estate organisation, is providing round the clock market and sales services to its clients. Sky Marketing Islamabad has partnered with many reputable and grand housing societies over the years for marketing, as well as sales purposes. Some of the independent projects handled by them include Capital Smart City, Park View City, Blue World City, ICHS, Faisal Hills, University Town, and many projects of Bahria Town like Bahria town Peshawar, Bahria greens Karachi. Sky Marketing not only has many other hot investment opportunities lined up for the future but is also known to be one of the most trusted source when it comes to finding any property, may it be for rent or for buying your perfect dream place.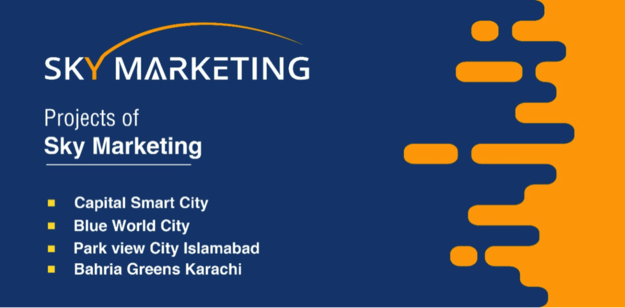 Their user-friendly online portal, Skymarketing.com.pk, is so reliable and efficient that you can now buy, rent, sell or gain any kind of information regarding real estate instantly from the comfort and safety of your home. All you have to do is get in touch with their reputable and esteemed agents who are experts in the industry, so that they can successfully help solve all your property needs. As soon as you send your queries, requirements and financial details to the website, one their finest agents from the company will contact you within minutes and will sort out everything.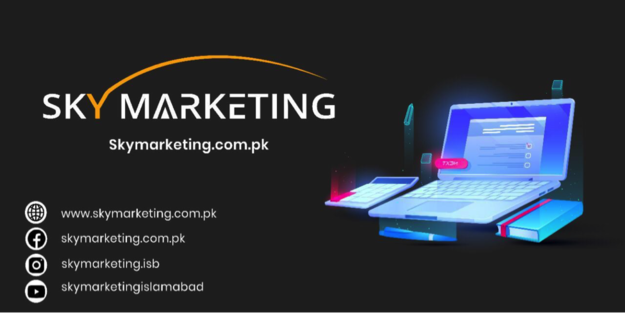 The reputable brand, Sky Marketing Islamabad also enjoys the honour of meeting the demands of their customers in a timely manner, and providing the biggest database online where they have made it easier to find an appropriate place for everyone, may it be for personal living or for investment purposes. It offers detailed up to date information about any and every property related queries such as the size of plots, information about owners, societies' worth and much more… all under one online portal.
The best part is, they drive home and online transactions legally and transparently for their customers without the hassle of sign ups or registrations. The whole process can be done online, from the provision of forms to the transfering of possession documents; the agent will update and guide you promptly at every step of the way.
No doubt property is one of the most secure, and at the same time the most risky investment. The process can be challenging for any customer. However, having sound knowledge and being well informed beforehand is always beneficial and yields the best payback over time. So, for getting the most profitable deal, contact Sky Marketing with your real estate requirements, and let them take care of everything else.