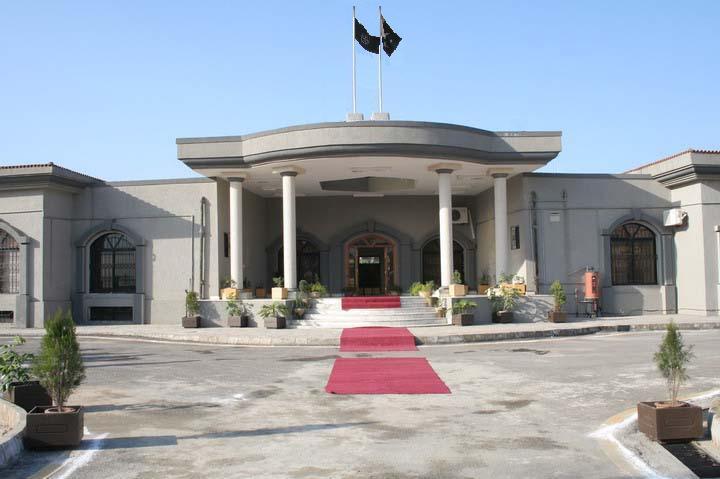 ---
ISLAMABAD:
The apex regulator of medical colleges on Wednesday said that its process for registering medical colleges only after an inspection was for the benefit of students.
This was stated as a two-member division bench of the Islamabad High Court (IHC) comprising Justice Mohsin Akhtar Kyanai and Justice Ghulam Ahmed Qambrani, heard an intra-court appeal filed by the Pakistan Medical and Dental Council (PMDC) on registering four medical and dental colleges in the country.
During Wednesday's hearing, Afnan Kundi appeared before the court to represent the council. He argued that a single-member bench in the same high court had suspended all decisions taken by the now-defunct Pakistan Medical Commission (PMC) and had empowered the council to register medical and dental colleges.
He added that the PMC had given 'temporary registration' to the respondents. However, he said that the PMDC Ordinance 2019, did not include any provision for providing registration to colleges in such a category.
The only method outlined to register colleges was to inspect the applying medical educational institutions, something that the PMDC was willing to undertake again.
He clarified that only colleges who fulfil the PMDC's registration criteria will be registered. Any students studying in the unregistered colleges will be adjusted in registered ones.
Kundi continued that the council is adopting such a stance because the future of students is at stake, adding that it is the prerogative of the students and not colleges.
In the event the council gives temporary registration to colleges and later revokes it because the colleges failed their inspection, it is the precious time of students which would be wasted.
After Kundi concluded his arguments, the court issued notices to the four private medical colleges and adjourned further hearings until July 8.
IHC irked at non-promotion of doctors
The IHC Chief Justice Athar Minallah, while presiding over a case on the promotion of doctors in public hospitals of Islamabad, expressed his displeasure when the doctors from different public hospitals including from the Pakistan Institute of Medical Sciences (PIMS), attended Wednesday's hearing.
The chief justice remarked that it is hospitals where doctors are needed the most to fight the novel coronavirus (Covid-19) pandemic. He continued that doctors should not be made to skip their duties to attend court hearings about their promotions, adding that the lawyers had been told several times that there was no need to bring doctors to the hearings.
Why did the doctors come to the court when they are not needed, he asked.
The court respects the doctors as they are on the frontline in the fight against the pandemic, Justice Minallah remarked.
The court then adjourned the case until July 8.
Published in The Express Tribune, July 2nd, 2020.