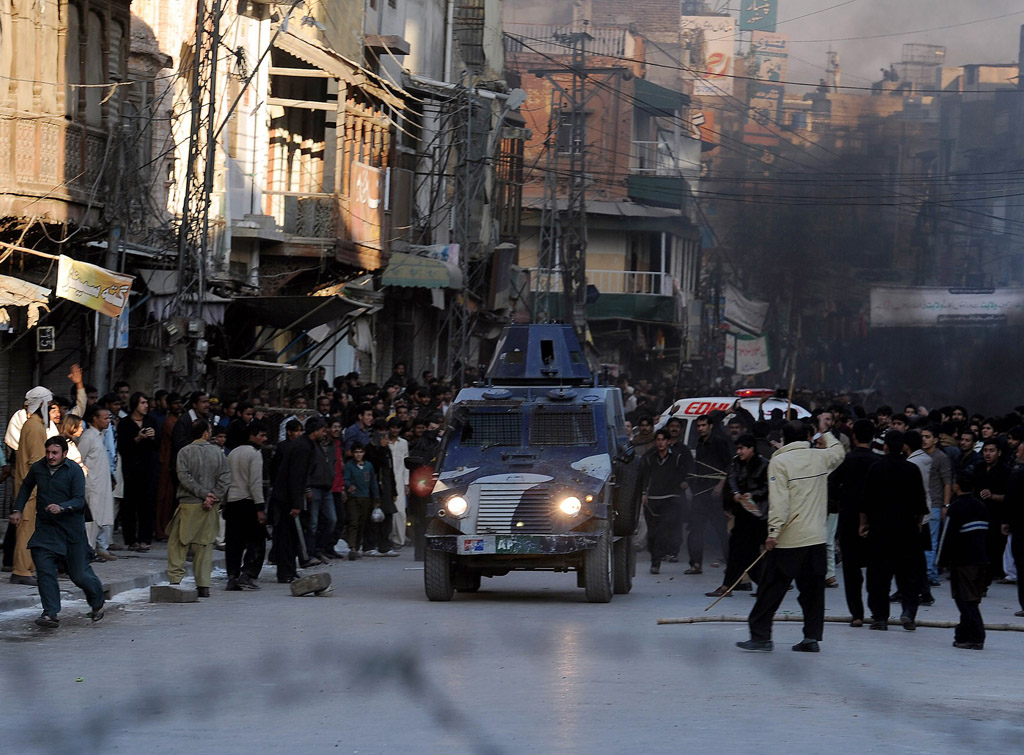 ---
RAWALPINDI:
Traffic piled up for kilometres on the Murree Road for over an hour on Wednesday after representatives of Hotels and Restaurants Association (HRA) and restaurant workers blocked the thoroughfare to protest the four-month-long closure of their businesses and the exorbitant utility bills they were receiving despite the lockdown.
Holding placards and shouting slogans against the lockdown, dozens of restaurant owners, caterers, their employees and street food vendors blocked Murree Road near the Rehmanabad stop on Wednesday, creating a traffic snarl-up on the road.
The protesters decried the increase in power and gas bills even though their businesses were closed as part of the lockdown, imposed to curb the spread of the novel coronavirus (Covid-19) pandemic.
The demonstrators stated that the hoteling business had closed down across the country four months ago due to the pandemic. Since then, thousands of people attached to the industry have been sitting at home without any work.
Therefore, they demanded that the government reopen the restaurant and hoteling industry under strict standard operating procedures (SOPs) to save the owners and workers from starving.
The protesters peacefully dispersed after demonstrating for an hour.
Published in The Express Tribune, July 2nd, 2020.