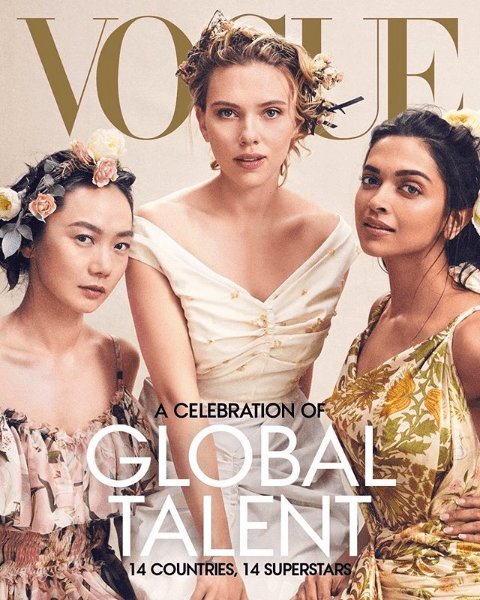 ---
Diet Prada, a fashion watchdog of sorts on Instagram has taken the responsibility of calling out Vogue for its problematic moments over the years.

During this period of global sensitivity where racism and cultural appropriation have no place, many big names have been called out just as the #BlackLivesMatter movements picked pace. Diet Prada thus took to Instagram to uncover Vogue's insensitivity.

Their unrelenting eye first highlighted the April 2008 cover that featured Lebron James and Gisele Bundchen. It was ripped apart even back then as comparisons were drawn between it and the 1917 American war propaganda poster 'Destroy This Mad Brute.'




"In a modern context, it embodies hugely problematic tropes comparing Black people to primes, something racists have done for centuries to dehumanise them," wrote Diet Prada.

Another moment they called out among the many was the March 2017 editorial featuring Karlie Kloss in Japan. "Kloss is seen visiting a tea house, posing with a sumo wrestler and carrying a basket of cherry blossoms," pointed out Diet Prada.




Kloss has since then apologised, saying she was "truly sorry for participating in a shoot that was not culturally sensitive."

The November 2018 issue featuring Kendall Jenner also came under fire once again, as it had when it released. It notably featured Kendall in a huge curly hairdo, resembling an afro, a hairstyle that Black people have been vilified for for ages.




A startling revelation is the call out of Vogue's April 2019 cover that aimed for diversity and featured actors of colour, including Bollywood actor Deepika Padukone.




"In celebration of global talent, the issue championed 'the new center, which is everywhere and nowhere at once.' Despite their intentions, it was glaringly obvious that in this new center, white women were still the center," pointed out Diet Prada.

"Actors of colour like Adesua Etomi and Deepika Padukone were pushed to the side, serving more as props for white actors like Scarlett Johansson and Vanessa Kirby."

They also mentioned the February 2011, February 2013, April 2016 and February 2019 issues.

What do you think of their analysis?

Have something to add to the story? Share it in the comments below 


COMMENTS
Comments are moderated and generally will be posted if they are on-topic and not abusive.
For more information, please see our Comments FAQ