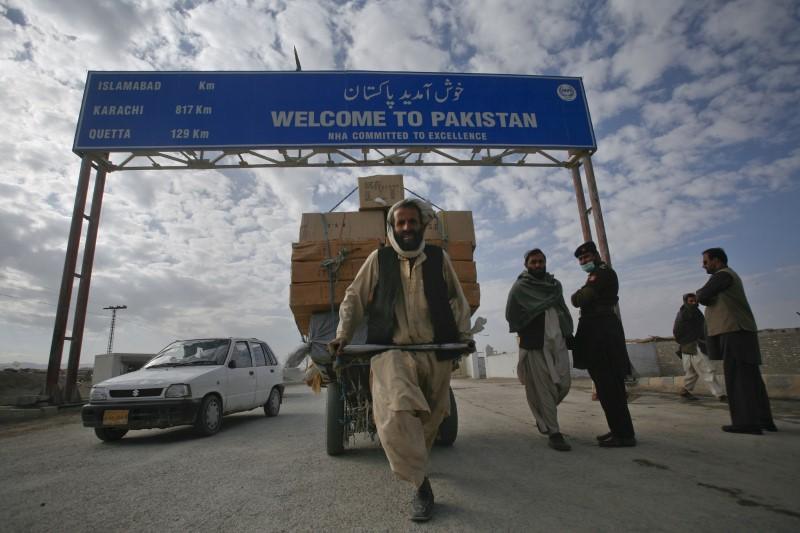 ---
KABUL: Afghan traders claim restrictions on import of fresh fruits and vegetables by Pakistan have caused them huge losses.

According to the Afghan Traders' Union, exports from Afghanistan, mainly perishable agricultural products, have been barred from entering Pakistan amid the coronavirus outbreak since March. Goods from Pakistan, however, continue to be exported to Afghanistan.

Trade body Chairman Omaid Haidari told Anadolu Agency that the restrictions have cost Afghan traders losses worth more than $100 million.

He said hundreds of trucks loaded with fresh fruits and vegetables destined for Pakistan and then India remain stranded at the main Chaman and Torkham crossing points for months.

The fresh fruit, vegetable traders blame Islamabad for taking advantage of the pandemic for one-sided trade benefits only.

Pakistan in May announced the opening of Pak-Afghan border at Torkham and Chaman round the clock for six days a week. It was closed on March 27 as a precautionary measure to contain the spread of Covid-19.

Meanwhile, the Afghan Chamber of Commerce and Industry in a statement on Sunday said talks are under way with Pakistani authorities to resolve the situation.

The concern was also highlighted by Pakistan-Afghanistan Joint Chamber of Commerce and Industry earlier this month, urging for immediate resolution else it "would demolish the Afghan economy significantly" and deepen mistrust between the two countries.

Chairman Zubair Motiwala said targets are not being met due to procedural delays and exorbitant demurrage and detention charges.

Co-chairman Khan Jan Alokozai requested that apart from transit and exports of Pakistan, Afghanistan should also be allowed passage for its exports to Pakistan.

Pakistan has for long only allowed Afghan exports to India through its northeastern Wagah border, but it does not permit exports from India meant for Afghanistan to pass through its territory.

Based on conservative estimates by the Afghan Chamber of Commerce, the actual trade potential with Pakistan is around $10 billion but due to several internal and external factors, bilateral trade - both documented and undocumented - remains not more than $2 billion annually.

Published in The Express Tribune, June 16th, 2020.

Like Business on Facebook, follow @TribuneBiz on Twitter to stay informed and join in the conversation.
COMMENTS
Comments are moderated and generally will be posted if they are on-topic and not abusive.
For more information, please see our Comments FAQ