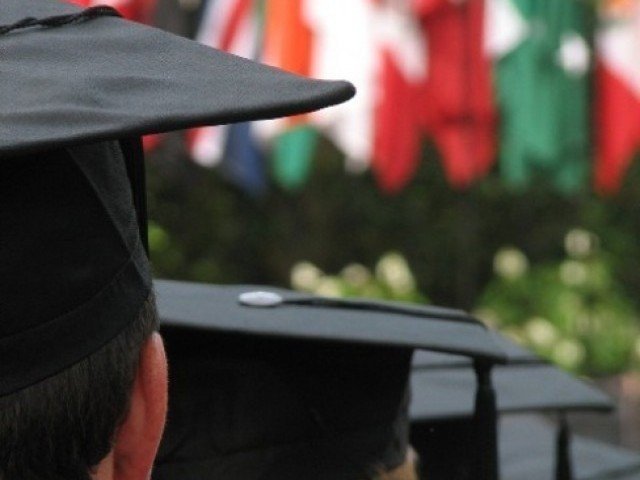 ---
PESHAWAR: The vice-chancellors of at least five public sector universities in the province, who completed their terms on June 8, have reportedly sought an extension.

Sources told The Express Tribune that vice-chancellors (VCs) of the University of Engineering and Technology (UET), Khyber Medical University (KMU), Bacha Khan University, Charsadda, Mardan Women University and the University of Swabi have all completed their stipulated three-year terms on June 8.

The sources said that these officials had already asked the provincial government to extend their terms given the crisis in the higher education sector across the country owing to the novel coronavirus (Covid-19) pandemic. However, the provincial government had rejected the request and advertised the vacancies.

Students and teachers' bodies have also opposed the extension requests and lauded the government's decision to deny any further extension to these officials after completing their three-year-term, the source said.

However, this has not stopped some of the VCs from trying to secure another term, trying to influence some political bigwigs in the province, the source said. Interestingly, some of these ex-VCs' are so confident that they will secure another term that they continue to use the university's vehicles and other perks, the sources informed.

Amidst the prevailing uncertainty and administrative vacuum, online classes due to be launched by these varsities have also hit snags.

The sources further informed that if extensions are provided to any of these VCs, several qualified and deserving candidates will be deprived of the opportunity to compete on merit for the coveted positions.

The sources said the provincial government needs to expedite the appointment of pro-VCs under the rules and regulations of universities for ending the uncertainty in the interim period.

Published in The Express Tribune, June 13th, 2020.
COMMENTS
Comments are moderated and generally will be posted if they are on-topic and not abusive.
For more information, please see our Comments FAQ