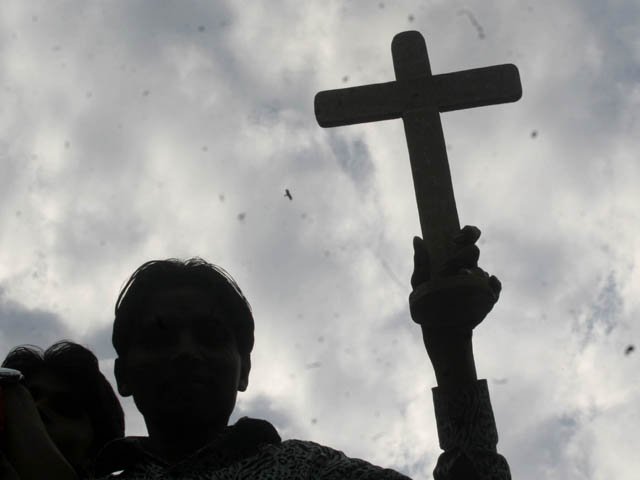 ---
Pakistan is a predominantly Muslim country where 96.2% people adhere to Islam while the rest include Hindus (1.6%), Christians (1.59%), Ahmadis (0.22%) and other minorities viz, Sikhs, Parsis and Kalashs (0.07%), according to the 2017 Census.

Treatment of minorities – whether religious, sectarian or ethno-linguistic – is a barometer of the state of human rights in a society, and, thus, a subject of continuing debate the world over, including Pakistan.

History testifies the fact that Pakistan has continued to ensure a level-playing field to its various minorities and protected their rights and liberties well.

Here are a few evidences. Pakistan's first foreign minister, Zafarullah Khan, was an Ahmadi. Our first and only Nobel laureate in science, Dr Abdus Salam, also belonged to Ahmadiyya community. Justice AR Cornelius, a Christian, was the country's first non-Muslim Chief Justice of Supreme Court.

Justice Rana Bhagwandas, who hailed from a Hindu family, served the country as Supreme Court judge as well as the acting Chief Justice of the apex court. Anil Dalpat and Danish Kaneria, two Hindu cricketers, donned the Pakistan cap in both Tests and ODIs. Benjamin Sisters, a singing group of three Christian sisters, were a well-known name in the country's showbiz circles in the 80's.

Besides, a large number of non-Muslim personalities have contributed to Pakistan's progress as educationists, legislators, soldiers, doctors, lawyers, sportsmen, artists and businessmen.

Of late though, there has been a bit of concern over religious freedom in Pakistan, but our leaders mean to set things right. And with Imran Khan now in the saddle, one is sure that minorities need not worry about the protection of their rights and freedoms.

On assuming the Office of the Prime Minister of Pakistan, in August 2018, Imran Khan stated very clearly that "the rights of minorities shall be protected in Pakistan and there will be no discrimination whatsoever". On February 26, 2020, Khan declared, "I want to warn our people that anyone in Pakistan targeting our non-Muslim citizens or their places of worship will be dealt with strictly. Our minorities are equal citizens of this country."

The PTI government has vowed to protect the civil, social and religious rights of minorities, their places of worship, property and institutions as laid down in the Constitution of Islamic Republic of Pakistan whose section 27 states, "No citizen otherwise qualified for appointment in the service of Pakistan shall be discriminated against in respect of any such appointment on the ground only of race, religion, caste, sex, residence, or place of birth."

And in a major step towards a religiously-inclusive Pakistan, the Imran Khan-led PTI government has set up a National Commission on Minorities, represented by members of the various minority communities. The commission is tasked with formulating proposals for development of a national policy to promote interfaith harmony in the country.

Pakistan is leaving no stone unturned in ensuring the rights of minorities and providing them equal opportunities in all spheres of life, but one country seems to have lost its way. Yes, I'm talking about India. Despite being the largest religious minority in India, Muslims continue to be treated as second grade citizens there. While Muslims have, since Partition, been the victims of violence unleashed by right-wing Hindus, the rise of Hindu nationalism in the wake of the martyrdom of Babri Masjid in 1992 made it more systematic. And now, under Narendra Modi, violence against Muslims has turned into state-sanctioned pogroms orchestrated by Hindutva-adhering BJP-RSS goons.

The saffron Hindutva ideology paints Muslims in black – as traitors and enemies of the state. It only preaches hate towards any religion other than Hinduism, especially Islam. Muslims have been living in India under perpetual fear. No wonder, 84% of the victims of cow vigilante violence in India from 2010 to 2017 were Muslims and almost 97% of these attacks were reported after May 2014, according to IndiaSpend, a data-driven Indian website.

Where Pakistan is constantly on the move to secure its minorities, protect their rights and put an end to religious discrimination, India has subtly declared a war against the minority Muslims. Now, India is for Hindus only: this is the blow that the saffronised Modi regime has dealt to the soul of India. 

Opinion & Editorial on Facebook, follow @ETOpEd on Twitter to receive all updates on all our daily pieces.
COMMENTS
Comments are moderated and generally will be posted if they are on-topic and not abusive.
For more information, please see our Comments FAQ