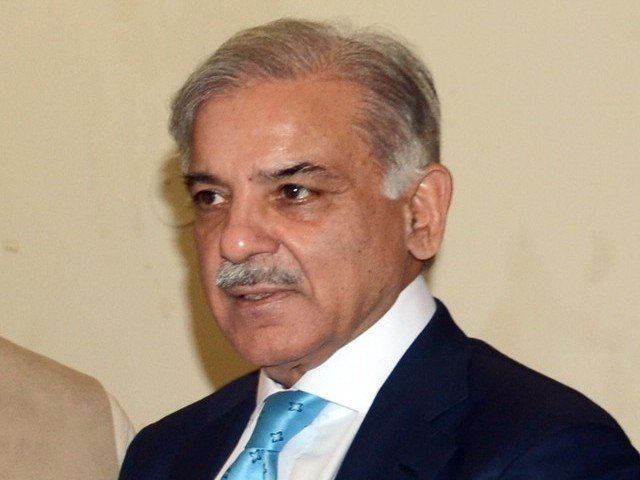 ---
LAHORE: A team of the National Accountability Bureau (NAB) Lahore along with a heavy contingent of police raided the residence of Opposition Leader in the National Assembly and former Punjab chief minister Shehbaz Sharif in Model Town on Tuesday.

The NAB remained outside Shehbaz's residence for about two hours, as the law-enforcement personnel cordoned off roads leading towards there. A few officials also went inside the house. However, after finding that Shehbaz was not at his residence, the team left the venue.

The raid came hours after Shehbaz ignored third consecutive summons by the anti-graft watchdog to appear before it in assets beyond means and money laundering cases against him. According to reports, Shehbaz sent a letter to NAB citing health concerns for not going to the Bureau office.

NAB had summoned Shahbaz to appear before it to answer the questions personally, however he had approached the court for exemption. He also had written to the head of combined investigation team (CIT), refusing to appear personally citing his poor health and fear of contracting Covid-19.

Evidence of Shehbaz family's involvement in money laundering collected: Akbar

"It's a matter of public knowledge that spread of Pandemic (CovId-19) is at its peak nowadays. It has been widely reported in media that some officials of NAB working at the above said premises have also unfortunately been tested positive," Shehbaz said in his letter.

Further, he explained in the letter, that he was 69 years old and a cancer survivor. He also told the CIT head that he had given answers to the questions asked by the team and attached those with the letter. As a substitute for his personal appearance, he offered contact via a video link.

As soon as the news of NAB raid broke, several leaders and workers of Pakistan Muslim League-Nawaz (PML-N) gathered outside the party president's house and resisted the law-enforcers. A few skirmishes and alleged incidents of police torture were also reported. PML-N leader Khawaja Imran Nazir fainted during a clash with police amid harsh weather, according to PML-N supporters.

 Vindictive measures

Speaking outside Shehbaz's residence during the raid, PML-N leader Maryam Aurangzeb slammed the government for adopting vindictive measures against the opposition. She called the raid "a circus" in a bid to divert attention from the government's failed policies and "sugar theft".

She called it a "NAB-Niazi nexus". She said that NAB had taken notice of the sugar theft but no action had been taken. In many other cases related to PTI government and its leaders, no arrest or summons were made, she added, terming "such raids and activities by NAB" vindictive measures.

She said that Shehbaz was in custody for more than100 days. "What are the questions that could not be asked during the period," she said. "Shehbaz Sharif had also written letter to NAB. NAB officers are also being infected by Covid-19."

She termed the huge police presence outside the residence of the party chief akin to a curfew in the area and said that this was an attempt to divert people's attention from flawed policies of Prime Minister Imran Khan in the wake of Covid-19 spread and sugar theft.


گندہ نالہ صاف پانی آشیانہ 56کمپنیاں زلزلے کے پیسے اور جھوٹے سے جھوٹا الزام اور بہتان تراشی جو پچھلے ڈھائی سال سے جاری ہے وہ پاکستان کی عوام کے سامنے ہےلیکن ہر جھوٹے کیس کے باوجود شہبازشریف نیب کے سامنے پیش ہوتے رہے.@Marriyum_A pic.twitter.com/1To2qYT7m1

— PML(N) (@pmln_org) June 2, 2020
نیب کو آج خط لکھ کر بتادیا گیا تھا لیکن پھر بھی یہ سرکس لگایا گیا ہر دفعہ ان کا مقصد تضحیک اور تذلیل ہوتی ہے@Marriyum_A pic.twitter.com/UAB2bkaXZZ

— PML(N) (@pmln_org) June 2, 2020
جن کی ہرمنٹ بعد وفاداری بدلتی ہے انکو آپ نے سیاسی مخالفین کی کردار کشی پہ لگایا ہوا ہے نوازشریف شہبازشریف اور مسلم لیگ ن کی ساری قیادت ان ہتھکنڈوں کا مقابلہ کرے گی@Marriyum_A pic.twitter.com/qI40bztuZQ

— PML(N) (@pmln_org) June 2, 2020
COMMENTS
Comments are moderated and generally will be posted if they are on-topic and not abusive.
For more information, please see our Comments FAQ