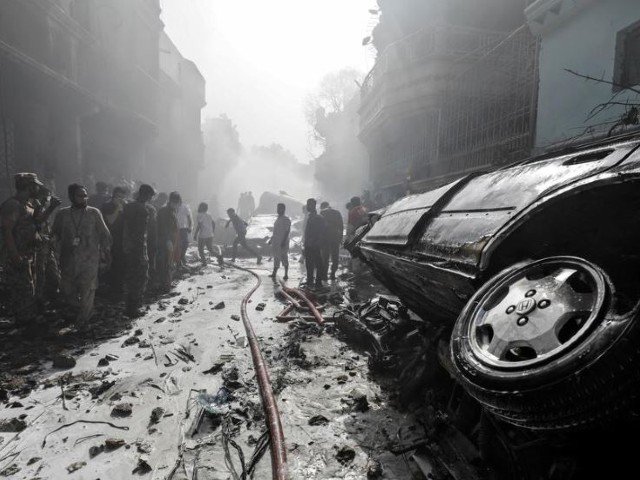 ---
On May 22, 2020, I lost a dear friend, who boarded the PIA flight PK8303. Khalid Sherdil and 96 others lost their lives in the unfortunate plane crash, moments before landing. Without thorough investigation, it may be difficult to fix responsibility, but early evidence indicates that it was an avoidable accident. If SOPs were followed, the chances of this accident would have been minimal.

Pakistan in general and PIA in particular have a stained accident history. The international website — planecrashinfo.com — reported PIA's accident rate to be the highest amongst 80+ airlines, with 1,266% above average accident rate, based on comparison of 10 years of aviation data (from 2002 to 2011). Moreover, the famous US data analytics blog FiveThirtyEight found PIA as one of the two consistently most high-risk airlines, based on data from 1985 to 2014.

More recent data also seems to confirm these findings. The ASN Aviation Network maintains a database of aviation accidents. During the last eight years, PIA has had eight accidents or incidents, including two fatal crashes. Interestingly, the website does not mention three serious and one other incident encountered by PIA flights in 2017, for which the Aircraft Accident Investigation Board's (AAIB) investigation reports are available on Civil Aviation Authority's website. This takes PIA's total accidents to at least 12 since 2012 — three every two years.

In comparison, during the same period, Air India, Qatar Airways and Biman Airlines each encountered only two incidents, without any loss of lives; Emirates reported two with one ground casualty, whereas Etihad had none.

Let's look at the last few fatal crashes of commercial flights in Pakistan.

In 2016, PIA's ATR 42-500 crashed near Havelian, killing all 47 people onboard including the famous popstar-turned-evangelist Junaid Jamshed. However, even after 3.5 years, the investigation report has not been made public, casting serious doubts on reasons behind it.

The investigation reports for earlier crashes, however, are publicly available.

The investigation report for the 2012 Bhoja crash in Islamabad, which killed 127 people, noted that "ineffective automated flight deck management in extreme adverse weather conditions by cockpit crew caused the accident". The report highlighted incorrect selection of cockpit crew; their inadequate flying experience, training and competence; absence of formal simulator training; and airline's lack of professional competence monitoring system, as the contributory reasons for the accident.

The investigation report for the 2010 Airblue crash in Islamabad, costing 152 lives, disclosed that the aircrew failed to display superior judgment and professional skills in a "self-created unsafe environment". It stated that the flight crew "committed serious violations of procedures and breaches of flying discipline, which put the aircraft in an unsafe condition over dangerous terrain at low altitude".

Similarly, the one for 2006 PIA Fokker crash in Multan revealed that the aircraft had developed a problem in its right engine turbine, resulting in engine failure, but professional handling by the aircrew could have avoided the crash. The engine breakdown was attributed to improper assembly during overhaul and failure of PIA's engineering quality control system. But the report also stressed that the accident should not be viewed as an isolated incident and can be traced back to inadequacies of PIA's training and assessment and CAA's airworthiness regime.

Despite this bloody history of avoidable yet fatal air crashes, there have been no significant corrective actions either by the CAA or PIA. If anything, the accident frequency during the last eight years has increased.

Whether Khalid Sherdil and other victims of PK8303 would find justice remains to be seen, but without a fundamental change in how we investigate air crashes and fix responsibility, the future of air travel in this country will be even more tainted than the past.

Published in The Express Tribune, June 2nd, 2020.

Like Opinion & Editorial on Facebook, follow @ETOpEd on Twitter to receive all updates on all our daily pieces.