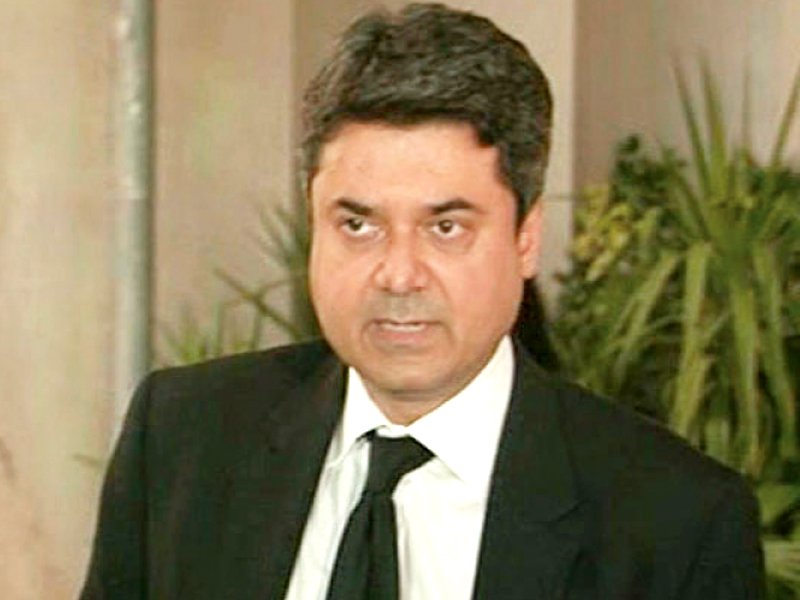 ---
Law Minister Dr Farogh Naseem resigned on Monday to represent the federal government before the Supreme Court (SC) in Justice Qazi Faez Isa case on June 2 (tomorrow).

This is the second time Dr Naseem has resigned from his post.  He had earlier resigned last year on November 26 to represent Chief of the Army Staff General Qamar Javed Bajwa before the apex court in a case regarding an extension in his tenure.

Talking to The Express Tribune, Naseem confirmed the news about his resignation.

"On the request of the prime minister of Pakistan, I have presented myself to appear as a counsel in the presidential reference against Justice Qazi Faez Isa. I'll represent the Federation in the case and therefore I have tendered my resignation as the law minister," said Naseem following the development.

"I have great respect for the honourable judges and the judiciary. As a law minister, I always made decisions under the guidance of the Holy Quran, Hadith, Constitution of Pakistan and the law and I have never done anything which is contrary to the rule of law."

"I have no personal vendetta with any person, judge, Bar Council or a lawyer and not even with Justice Qazi Faez Isa. I will appear in the honourable court only as a lawyer to assist the court," he added.

Last year in September, Justice Isa filed a fresh application requesting the Supreme Court to form a full-court bench comprising all eligible judges to hear his petition against the presidential reference filed over non-disclosure of assets in his wealth statement.

Justice Isa had requested that the case be heard by a full court bench comprising all eligible judges of this court since the matter pertained to reference against a Supreme Court judge and as per precedent of this court in the case of CJP Iftikhar Chaudhry vs President of Pakistan, PLD 2010 Supreme Court.

Justice Isa had said matters narrated in accompanying civil miscellaneous application dated August 26 – "which may for the sake of brevity be read as a part hereof" – demonstrates the necessity for hearing by such full court bench.

"The petition also raises a number of important constitutional questions, including that of the independence of the judiciary, formation of an independent opinion by the president, obtaining federal cabinet's approval and other vital issues of surveillance, and the manner and method of collecting evidence against a judge of the Supreme Court and his family," he had said in his application.