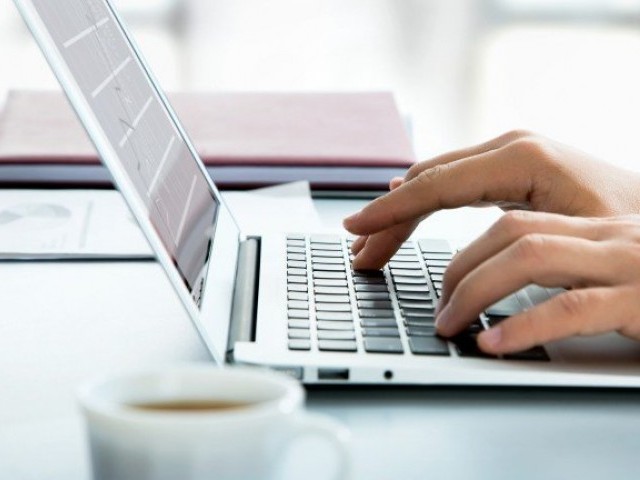 ---
LAHORE: In the tech-driven 21st century, digitising public services is an urgent need that, not only makes governments more efficient but also increases citizen engagement.

The district administration in Pakistan's most populous province is all set to embrace digital technologies to create better outcomes for its citizens.

Planned under the Punjab Local Government Act (PLGA) 2019, the full transition to digital platforms is expected to be completed over the next few weeks.

The move, one official said, will allow citizens to engage more actively with the system of governance.  "The new system will help empower citizens in Punjab by increasing their participation in all affairs of the administration," said  Secretary Local Government and Community Development Department, Dr. Ahmad Javed Qazi.

Digital age: Internet users ready to 'mobile' it up

Once completed,  the government will introduce 12 new Management Information Systems (MIS).

The long list includes a computerized Financial MIS, Annual Development Program MIS, Municipal Assets MIS, E-bidding and E-auctioning MIS, Complaint Redressal MIS, Building Control MIS, Solid Waste Management MIS, Water Supply and Disposal MIS, E-billing MIS, Daak (mail) MIS and Performance MIS.

Sharing the transition plan, Dr. Qazi said the government is all set to launch an online application. The new application created with the help of the Punjab Information and Technology Board (PITB), and the National Database and Registration Authority (NADRA), is called Baldiya online.

"The application will provide direct access to the citizens," he said.  Once completed, the transition to digital platforms will reduce human dependence and increase efficiency.   The application will allow citizens to report most issues remotely without visiting the offices.  "If they can resolve issues remotely this is a great initititive," said one citizen. "There is nothing better than that," he added.

Easy to use

According to officials, the new application will be easy to use.

It will allow individuals to register remotely using their Computerized National Identity Card (CNIC). Once the details are verified by NADRA, the user will receive a confirmation.

PM Imran launches 'Digital Pakistan' initiative

The province has taken small steps toward digitising. In 2017, Punjab government digitised the province's rural land records.

The provincial government has been on the forefront of integrating digital technology with government service for several years.

The Pakistan Tehreek-e-Insaf government has always been an advocate of the transition.

The prime minsiter, in several policy statements, has talked about the use of digital technologies. Punjab, according to experts, appears to be moving in that direction.

Published in The Express Tribune, May 15th, 2020.
COMMENTS
Comments are moderated and generally will be posted if they are on-topic and not abusive.
For more information, please see our Comments FAQ