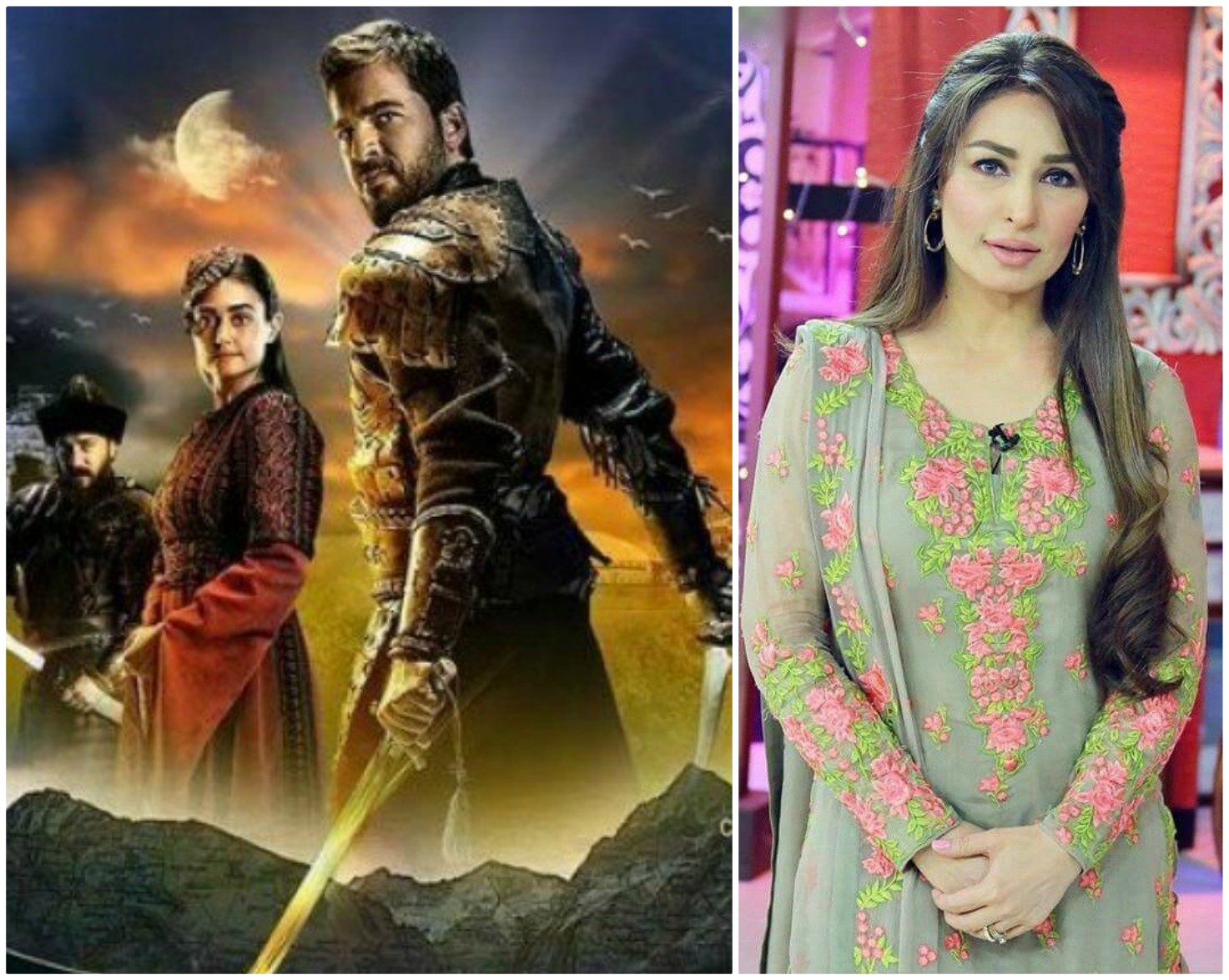 ---
Veteran actor Reema Khan recently expressed her views regarding the ongoing debate about Diriliş: Ertuğrul's hype in Pakistan.

She wasn't too happy with the  Ertuğrul fever and echoed Shaan's sentiments about how it was unfair to promote 'borrowed' content when your own artistes are suffering.

"Shaan Shahid had raised his voice against the airing of foreign content on national television. I would like to second him that it is unfair to promote foreign content, especially when your own artisets are sitting workless at home," Khan said during the Ramazan show she hosts.

To further justify her stance, she said that it was the local artistes who were paying taxes for this country, not the ones being aired on our screen. "This disparity is wrong and needs to be addressed," she added.

Also read: Shaan Shahid wants govt to celebrate local heroes instead of airing 'Dirilis: Ertugrul'

Earlier last week, Shaan had shared similar concerns, he felt the emphasis should be on producing and broadcasting local content.

When two users questioned him about not promoting a series based on Islamic history, the Waar actor replied, "If Islamic history is the same for everyone, then this show should have been dubbed in Arabic and aired in Saudi Arabia." He added, "..for how long would we keep on working with borrowed content? PTV should produce epics like these. Where is the funding?"

Have something to add to the story? Share it in the comments below. 
COMMENTS (9)
Comments are moderated and generally will be posted if they are on-topic and not abusive.
For more information, please see our Comments FAQ