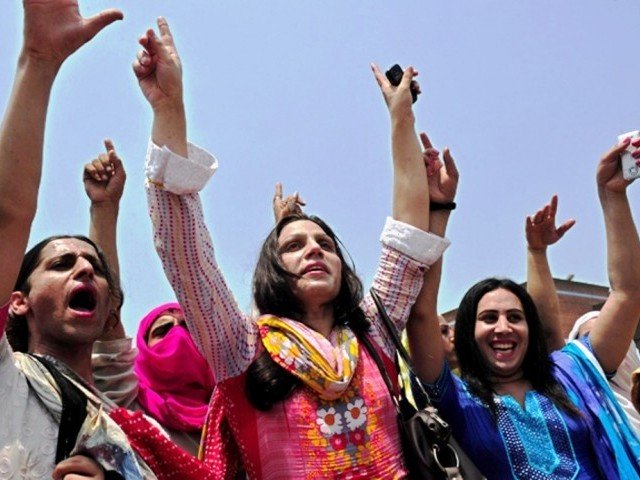 ---
RAWALPINDI: In an unprecedented move, the Punjab police have decided to set up a separate department to deal with issues faced by people who are transgender and to provide them with legal aid.

The department, to be set up as a pilot, will commence operations from Rawalpindi, said a police officer with knowledge of the developments.

Speaking to The Express Tribune on the condition of anonymity because he was not authorised to speak to the media, the officer said that a model office for the department will be established in the women's police station in Rawalpindi.

In a first: Transgender woman represents Pakistan at UN

Once set up, all 30 police stations in Rawalpindi will be obligated to refer relevant complaints and requests, filed by members of the community, to the model office.

Should the experiment prove successful, the officer said that similar special departments will be set up across the province.

To make the office easier to access for people who are transgender, the officer said that Rawalpindi City Police Officer (CPO) Muhammad Ahsan has approved the appointment of a person who is transgender and has at least a Master's degree, as the in-charge of the department. Initially, this officer will be appointed on contract.

After registering a case, the in-charge will pursue it and assist the complainant,  while taking the circumstances and nature of the incident under consideration.

The department, he explained, is being set up to address grievances of the transgender in a dignified manner.

Transgender community fears complete lockdown will add more miseries to life

The official expressed that people who are transgender face extreme difficulties in their daily lives, particularly when they try to lodge complaints with the police and fear the influence of the opposing party, repercussions that could follow apart from ill-treatment from the police.

With this model office, members of the transgender community can safely and securely share their concerns before an authority. The official said that this may encourage more people who are transgender to approach the authorities and seek justice.

Apart from registering complaints, the office will also offer help to people who are transgender in the verification of their tenancy documents, driving licence, educational degrees, property-related documents etc in a dignified manner.

The first in-charge of this office has already been selected by the police department and is identified as Reem Sharif.

She hails from Islamabad and holds a Master's degree in International Relations (IR).

To ensure transparency in the entire process, senior police officers have also decided that punitive action will be taken against police officials found delaying the referral of cases from the transgender community to the dedicated department.

Published in The Express Tribune, May 12th, 2020.
COMMENTS
Comments are moderated and generally will be posted if they are on-topic and not abusive.
For more information, please see our Comments FAQ