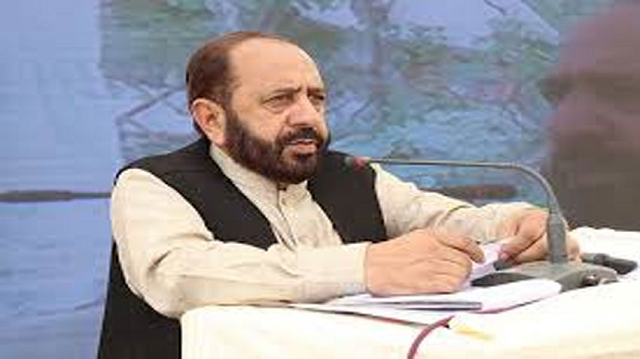 ---
The All Pakistan Hurriyat Conference's Azad Jammu and Kashmir (AHC-AJK) leader and vice chairman of the Jammu and Kashmir Peoples Movement (JKPM), Abdul Majeed Malik, said Indian aggression has rendered many children orphan as it martyred hundreds of thousands of people in Occupied Jammu and Kashmir(IOJ&K).

In a statement, Malik said that the Organisation of Islamic Cooperation (OIC) observed the Orphans Day, which means that it stood with orphan children.

The APHC-AJK leader said that Indian forces had killed thousands of innocent Kashmiri citizens in fake encounters and buried them in unmarked mass graves and subjected more than 8,000 to custodial disappearances.

He added that the children of these people did not know about the whereabouts of their fathers or their graves.

He called on the world community to take note of Indian acts of human rights violations and urged all the Muslim countries to take care of all the orphans of Occupied Kashmir.

Abdul Majeed Malik added that more than 800,000 Indian troops were killing innocent people in the occupied valley everyday, and no attention was being paid to their orphan children.

On April 26, it was reported that in a new development quite in violation of the international law, Indian police decided that the bodies of the Kashmiri martyred youth would not be handed over to their families, Kashmir Media Service reported.

The authorities have quietly started burying the bodies of local youth at faraway places, in unmarked graves, under the supervision of a magistrate, in order to avoid massive participation of locals in the funerals. Such participation is considered to be an honour for the local population.

On August 5 2019, when Narendra Modi's government illegally revoked the constitutional provisions that guaranteed IOJ&K nominal autonomy, everyone in Pakistan, it seemed, was caught off guard.

The Indian government placed the entire disputed territory under lockdown and suspended all communication channels.

On April 1 2020, India passed the "Jammu and Kashmir Reorganisation Order 2020" that would give non-Kashmiris the right to become permanent residents of the valley.

Under the new law, those who have resided for a period of 15 years in the IOJ&K or studied for a period of seven years and appeared in class 10/12 examinations in educational institutions located in the region are now eligible to become permanent residents.