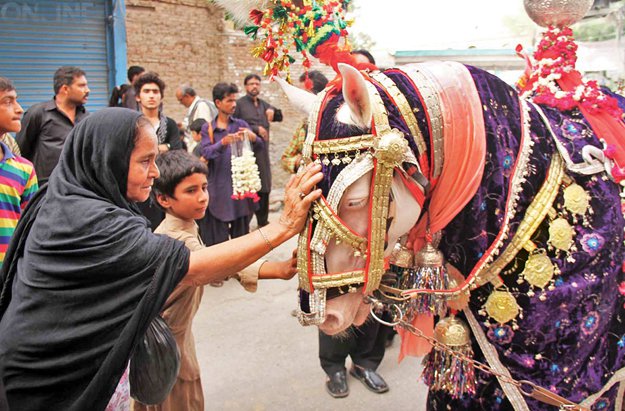 ---
KARACHI: Majlis Wahdat-e-Muslimeen Sindh chapter secretary general Allama Baqir Abbas Zaidi announced on Friday that Youm-e-Ali will be observed in accordance with precautionary guidelines pertaining to the coronavirus.

He said that Shia religious authorities had already issued the guidelines, which would be duly followed, adding that the government had also conditionally agreed to allow religious congregations.

Pointing out that the government had eased the lockdown, he asked, "Why then, are some elements opposing Shia religious congregations, such as Youm-e-Ali?"

He said, "Every citizen is allowed to [step] out of the house, provided that he or she adopts precautionary measures as defined under [pandemic] SOPs," adding that if someone still opposed the Youm-e-Ali processions, then it indicated "nothing but bias and sectarian hatred."

He also slammed the Sindh government for "playing politics on the issue" and accused it of "dragging religious matters into its dispute with the federal government."

Published in The Express Tribune, May 9th, 2020.
COMMENTS (1)
Comments are moderated and generally will be posted if they are on-topic and not abusive.
For more information, please see our Comments FAQ