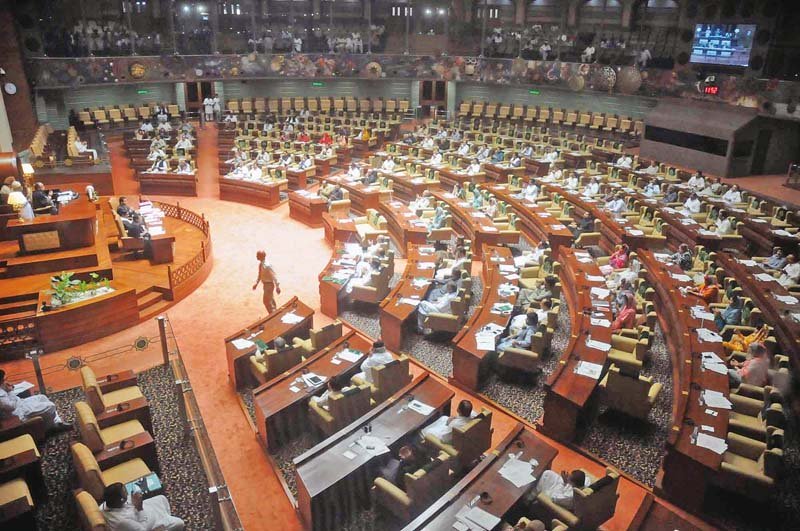 ---
KARACHI: Opposition members in the Sindh Assembly submitted on Thursday a requisition to call an assembly session to discuss the pandemic and address related issues.

"We have requested to call an assembly session to discuss the coronavirus, measures taken by the Sindh government to curb it, the impact it has had on the economy and the way forward," said Sindh Assembly opposition leader Firdous Shamim Naqvi, who submitted the requisition to the assembly's general secretary.

Sindh governor rejects virus relief ordinance

In the requisition, addressing the Sindh Assembly speaker, the opposition stated, "The session should be summoned immediately, though no visitors are to be allowed in the gallery and all members must wear face masks and observe social distancing."

The opposition have also demanded that the chief minister and health minister must attend the session, adding that the body temperature of all MPAs be checked at the entrance of the hall, besides them being provided gloves and face masks.

The requisition bears the signatures of Pakistan Tehreek-e-Insaf, Muttahida Qaumi Movement and Grand Democratic Alliance MPAs.

Published in The Express Tribune, May 8th, 2020.