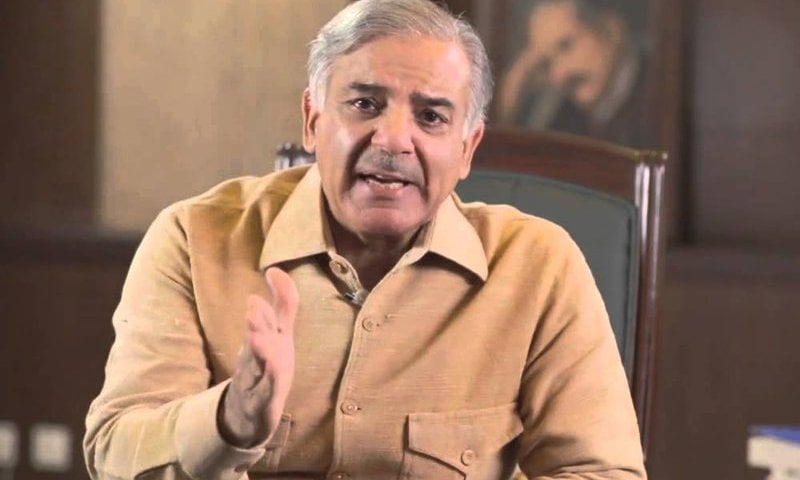 ---
LAHORE: PML-N Punjab President Rana Sanaullah has tried to downplay a recent controversy sparked by an article which claimed that PML-N President Shahbaz Sharif was in talks with the powers that be ahead of the 2018 elections and the two sides had even agreed on the names of the future cabinet members.

"The PML-N still believes in its slogan: vote ko izzat do [respect public mandate]," Sanaullah said on Thursday while addressing the media after holding PML-N Punjab Parliamentary Party meeting that was convened to decide the party's plan for the upcoming Punjab Assembly session.

"Vote ko izzat do" slogan was raised by the PML-N supreme leader and former prime minister Nawaz Sharif after he was disqualified by the apex court in July 2017 for hiding his income in his nomination papers for the 2013 polls.

If the article, based on an interview with Shehbaz, is to be believed then all the PML-N's meetings with handlers of the powerful establishment were taking place at a time when the party was apparently running a sustained campaign against the powerful elite's alleged interference in political affairs.

As virus crisis worsens, Shehbaz to return to Pakistan tonight

The contents of the article have yet not been completely denied by the party. Shehbaz also did not deny its contents during a TV show in which he was specifically asked about the article.

However, Rana Sanaullah said Shehbaz had not given any interview, suggesting that the PML-N president had had an informal chit chat with the celebrated journalist.

Poor performance of govt

Sanaullah berated PTI led Punjab government for its "poor and unsatisfactory performance". He said doctors fighting coronavirus in Punjab continue to complain of not being provided with the personal protective equipment (PPE).

"The government has even failed to manage quarantine centers, where not a single minister has visited thus far. The government is trying to hide its failures by not giving media access to these facilities."

He said the government has also failed to enforce lockdown in the province.

"It seems that the only purpose of the lockdown is to close businesses as people continued to move freely among cities. Many shopkeepers are also secretly working, by giving police protection money."

He said the PML-N has decided to highlight weaknesses of the government during the upcoming session.

He said the government is continuously using the National Accountability Bureau (NAB) for victimizing opponents even during these times.

"Shehbaz Sharif was called by NAB despite the lockdown. Even Chaudary Perveiz Elahi, an ally of the PTI in Centre and Punjab, has approached the court against NAB," he added.
COMMENTS
Comments are moderated and generally will be posted if they are on-topic and not abusive.
For more information, please see our Comments FAQ