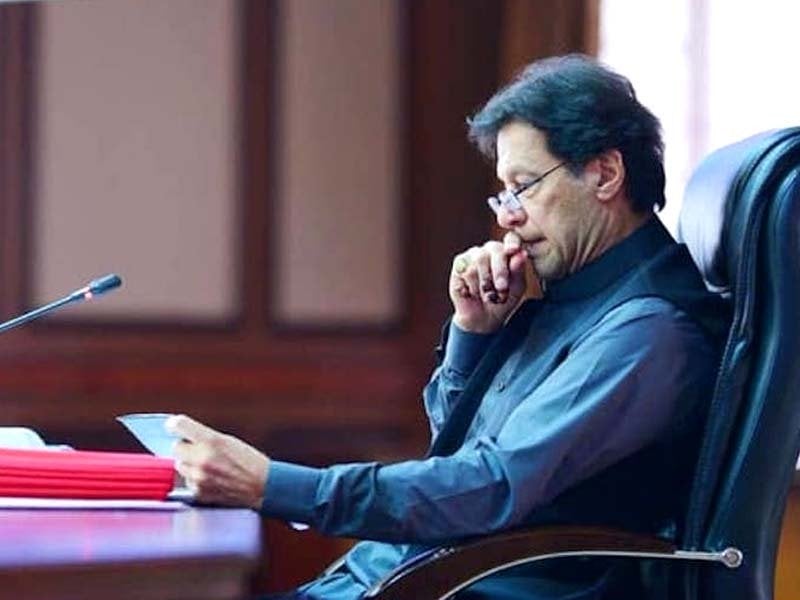 ---
KARACHI: The Indian media thought they had pounced upon a 'glaring error' made by Prime Minister Imran Khan and went as far as rehashing a satirical piece to try to put words in his mouth.

The Pakistani premier is no stranger to a gaffe from time to time, however, in this case media outlets from neighbouring India were in for a 'rude awakening'.

The Dependent, a satirical Pakistani website, published a piece here  poking fun at PM Imran.

The article outlines how PM Imran addressed a press conference attended by leading journalists in which he claimed that the government had reached the 'epidemiological holy grail' of flattening the Covid-19 curve in the country.`




The curve refers to the projected number of new cases of the virus, that has brought the entire world to a standstill, over a period of time.

The article goes on to detail how the prime minister rails on about the 'achievement' before being told by one of his aides that he has been reading the chart upside down all along.

It soon began doing the rounds on social media and was picked up by Indian journalist Aarti Tikoo Singh, who literally took it at face value  and was then published with her by-line for Indian news outlet Indo-Asian News Service.




Television personality and seasoned journalist Zarar Khuhro, also tweeted how the Indian media got it wrong and had unintentionally provided some comic relief in the process.


This is FANTASTIC. Indian 'journalist' @AartiTikoo takes this satire piece seriously and writes on it for IANS 😂 https://t.co/pijfb803I7 pic.twitter.com/Tcw7YhpLzQ

— Zarrar Khuhro (@ZarrarKhuhro) May 7, 2020


The article was also widely shared on Indian Twitter, with users of the micro-blogging site desperately attempting to troll PM Imran for his supposed mistake.


#Pakistan Prime Minister #ImranKhan has made a gaffe claiming that the #COVID19 curve has been flattening in Pakistan. The faux pas happened because he was reading the chart upside down.https://t.co/5YVqVGc2AT

— DT Next (@dt_next) May 7, 2020


https://twitter.com/RRJALALI/status/1258447177942253568