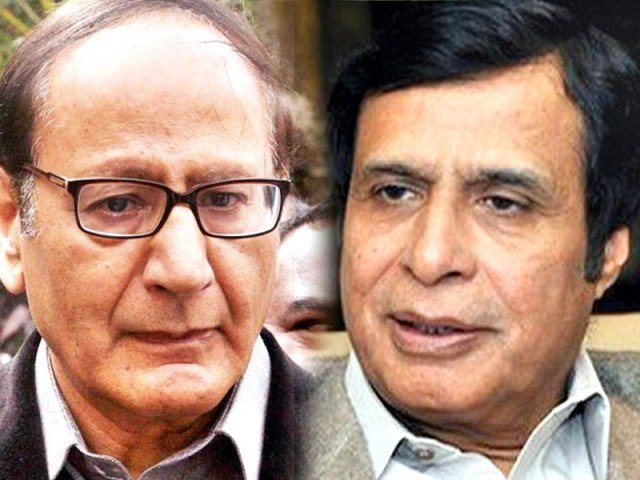 ---
LAHORE: Pakistan Muslim League-Quaid (PML-Q) leaders Chaudhry Shujaat Hussain and Chaudhry Pervez Elahi on Wednesday challenged the National Accountability Bureau (NAB) chairman's authority to reopen a 19-year old case against them in the Lahore High Court (LHC).

Both the leaders filed a petition alleging that NAB was an institution involved in political engineering and raised questions over its investigative authority.

They stated that the courts had earlier ruled on the NAB's role and its "erroneous methods" of investigation.

Chaudhry brothers submitted that the anti-corruption institution had launched investigations against them on the charges of misuse of authority, willful default and assets beyond means in 2000 and failed to find an iota of evidence against them during the past 19 years.

NCOC also gives thumbs up to lockdown relief

They said the NAB chief had once again ordered probe in the 19-year old case and maintained that the anti-corruption watchdog chief had no authority to reopen the case that had already been closed.

They contended that the order for authorisation of investigation in the year 2000 was passed in a slipshod manner on two so-called complaints of which one was anonymous, while the other was without address of the complainant.

They further said that both the complaints proceeded upon general, vague and bald allegations and that too not supported by any evidence worth its name on record.

The petitioners stressed they had been regularly declaring their assets in due course before the authorities concerned and holding the properties in their own names belied the existence of any criminal intent.

Railways gears up for resumption of train service

The Chaudhry brothers maintained that they held important posts in the past including that of the premier and Punjab chief minister.

They observed their entire careers had been investigated into a great length over a period of last two decades yet no evidence worth name could be collected to suggest any personal gain by them at the expense of the public exchequer or abuse of public office.

"In these circumstances, the respondent bureau did not have any justification or lawful authority to proceed in the matter," the petition said.

"That the so-called allegation of money laundering is also farce and frivolous and the same has been levelled with malicious intention of character assassination of the petitioners as the officials of the respondent bureau have miserably failed to collect any evidence worth name to show that any transaction relating to the petitioners has had any nexus with any crime," it added.

Provinces disagree over date for opening schools amid coronavirus fears

Both the leaders observed they were being politically victimised and requested the LHC to declare the NAB's move to reopen the 19-year-old case illegal.