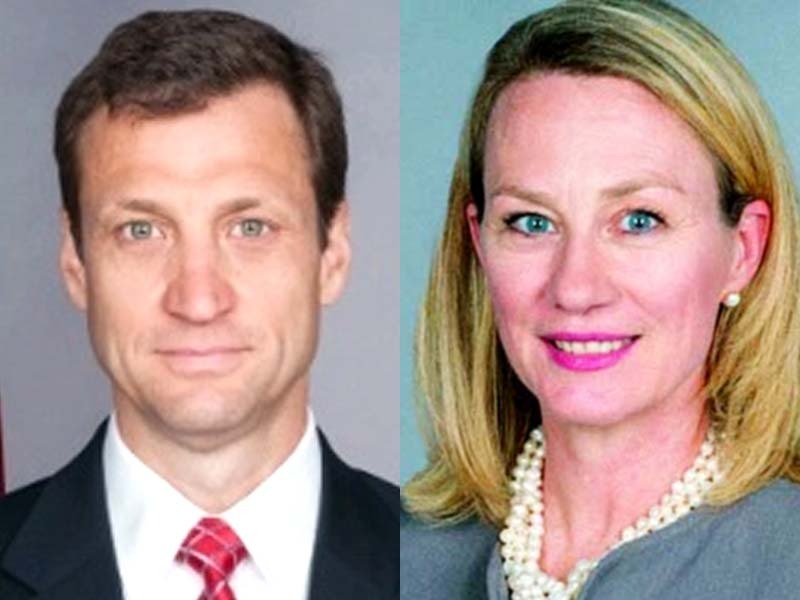 ---
United States Deputy Assistant Secretary Thomas L Vajda will replace Ambassador Alice Wells as the top diplomat for South Asia at the US State Department, following her retirement on May 22, the State Department has said.

The State Department made the announcement after the Secretary of State Mike Pompeo announced retirement of Wells – the Trump administration's point person for South and Central Asia.

"I will miss Alice's wise counsel and dedicated efforts to build relationships and address challenges across South and Central Asia," Pompeo said in a tweet over the weekend, announcing the change in the State Department.

"I personally came to admire Ambassador Wells' dedication to our team's mission and her dogged pursuit of American excellence. We commend her service and wish her the best," he added in his departing message for Wells on the social networking platform.

Trump leadership void on South Asia persists as diplomat retires

Vajda, a veteran diplomat on South Asia, who had previously served as the consul general in Mumbai, will be overseeing US policy towards and relations with India, Nepal, Sri Lanka, Bangladesh, Maldives, and Bhutan, the state department said.

Wells, a career diplomat, served as an acting assistant secretary of state for South and Central Asia for most of the period of Trump administration. During her 31-year association with the State Department, Wells also served as a political officer at the US embassies in both New Delhi and Islamabad.

In other changes, Pompeo announced that President Donald Trump had designated Ambassador Ronald J Gidwitz as Acting Representative of the United States to the European Union. "In his capacity as Acting Representative, Ambassador Gidwitz will advance a strong US-EU partnership, especially in achieving a speedy recovery from the Covid-19 pandemic.
COMMENTS
Comments are moderated and generally will be posted if they are on-topic and not abusive.
For more information, please see our Comments FAQ