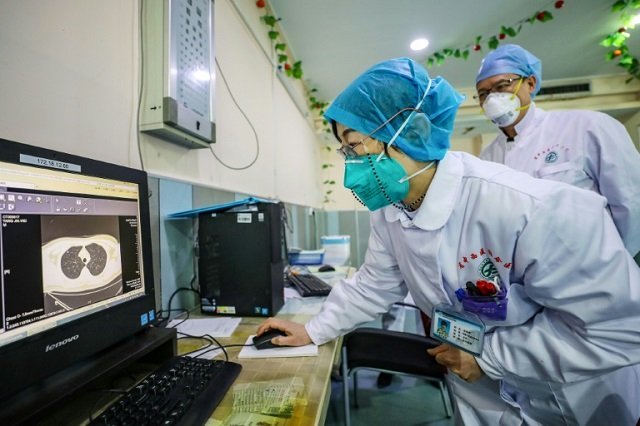 ---
RAWALPINDI: In an effort to attain self-sufficiency in testing for coronavirus, two Biological Safety Level 3 (BSL-3) laboratories have become functional in two allied hospitals in Rawalpindi.

The working of labs has put an end to the practice of sending swab samples of suspected coronavirus patients to the national institute of health (NIH). The laboratories have been established at Benazir Bhutto Hospital (BBH) and Holy Family Hospital (HFH).

The development will also expedite the virus detection process in the district as the results reports would come back within 12 hours. Earlier, it took days to detect the presence of contagion in a person's body. The functioning of labs would also enhance the testing capacity of the suspected patients in Rawalpindi.

Doctors line up outside PMDC seeking licences

Meanwhile, Punjab Health Department decided to trace acquaintances of the coronavirus (Covid-19) infected patients to curb transmission of virus.

Through the trace and isolate policy, all those who had had been in physical contact with the Covid-19 patients would be traced and isolated at homes or isolation centres while their tests would also be conducted.

Punjab health secretary held a meeting in this regard with the district health officers (DHOs) via video link on Monday.

DHOs were directed to update the established dashboard daily to give a report on how many such people were tracked and isolated.

Outfitters is producing free of cost protective uniforms for doctors

Sources in Rawalpindi District Health Authority (DHA) told The Express Tribune that the department has so far traced some 623 people while 582 have been cleared after their test results came back negative. Some 92 suspected cases were under isolation at different quarantine centres while 90 were observing isolation at homes.

Further, DHA Chief Executive Officer (CEO) Dr Sohail Ahmed said that they were in contact with those isolated at homes. He added that DHA keeps a follow up with all suspected patients once they are quarantined , adding that the suspected individuals could not be termed virus- free until their test results come back negative twice.

Dr Ahmed said that after tracking the acquaintances of all infected patients, they are barred from meeting others. For this purpose, the official said that DHA teams were rigorously performing the operation.

Meanwhile, Rawalpindi police booked some 29 people for flouting the standard operating procedures (SOPs) for prevention of coronavirus on Monday.

'Doctors on frontline of Covid-19 battle'

The police registered 14 cases against the arrested violators, a police spokesperson said. He added that the Saddar division police held eight suspects and registered cases against them while Potohar division police apprehended nine people over violation of precautionary SOPs.

City Police Officer (CPO) Muhammad Ahsan Younus said that the police would ensure implementation on government orders to curb spread of pandemic virus.

Published in The Express Tribune, May 5th, 2020.