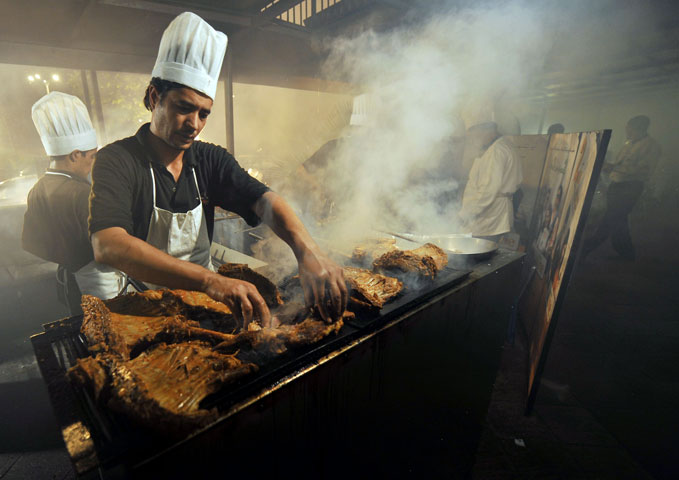 ---
ABBOTTABAD: More than 175 hotels and restaurants have been closed in the tourist destinations of Galliyat after the lockdown which not only damaged the local economy but also created unemployment in the area.

This was disclosed by Galliyat Development Authority (GDA) Director General Raza Habib while talking with newsmen on Monday.

GDA has sent recommendations to K-P Chief Minister Mahmood Khan to provide relief package to the people associated with the tourism sector in Galliyat, Habin said.

'Karachi needs high-end hotels to become transit hub'

DG GDA informed that Galliyat, which totally depends upon tourism, has badly affected after the stoppage the flow of tourist in the wake of COVID-19 outbreak.

He said that as per annual average, around 120,000 to 150,000 tourists visit the Galliyat region per month during March, April and May. The number of visitors to the scenic mountain resorts increases to 450,000 per month in June, July and August.

GDA DG said with average room occupancy of 30% during off season, the estimated potential revenue loss to different hotels was calculated at Rs14 million so far. In the worst case scenario, if lockdown extends to the peak season this loss would increase up to three times high, Habib said.

Five-star hotels lay off staff as business plunges

Besides hotels and restaurant businesses, the earnings of waiters, cooks, helpers and even the sanitary staff have been diminished. With the lockdown the hotels have laid off more than 1,000 such workers.

Similarly, about 1,500 labuorers will be unemployed, too. Around 500 people were registered with GDA as tourism services providers such as tourist guides, horse riding services, balloon shooting, coffee machine vendors and road side cabins. This category of individuals has earnings on daily basis and they rely totally on tourist activity related income.

Habib said these daily wage workers, labourers, services providers once proud providers of bread and butter were now in need of assistance.

He further said that more than 100 small shops in Galiyat region associated with the tourism selling camping, hiking goods, souvenir and tuck shops and small food huts, cabins, and pushcarts have lost business too.

Replying to a question Raza Habib told that GDA has already submitted their recommendations to provincial tourism department as they have been compiling a comprehensive report of entire province which will be submitted to Chief Minister for approval.

Rest houses and hotels in Nathiagali, Dungagali, Ayubia and Changlagali have become deserted due to the coronavirus endemic.

Hotel industry demands relief package

Earlier, Saifur Rehman, a resident of Galliyat and a hotel owner told the newsmen that tourism was the main source of income for the people in the valley, but all economic activities have been closed because of the deadly virus and people associated with the industry are sitting idle at home.

He pointed out that most of the Galliyat locals working in other parts of the country, have also come back to their homes, which has increased burden on the families.

Published in The Express Tribune, May 5th, 2020.
COMMENTS
Comments are moderated and generally will be posted if they are on-topic and not abusive.
For more information, please see our Comments FAQ