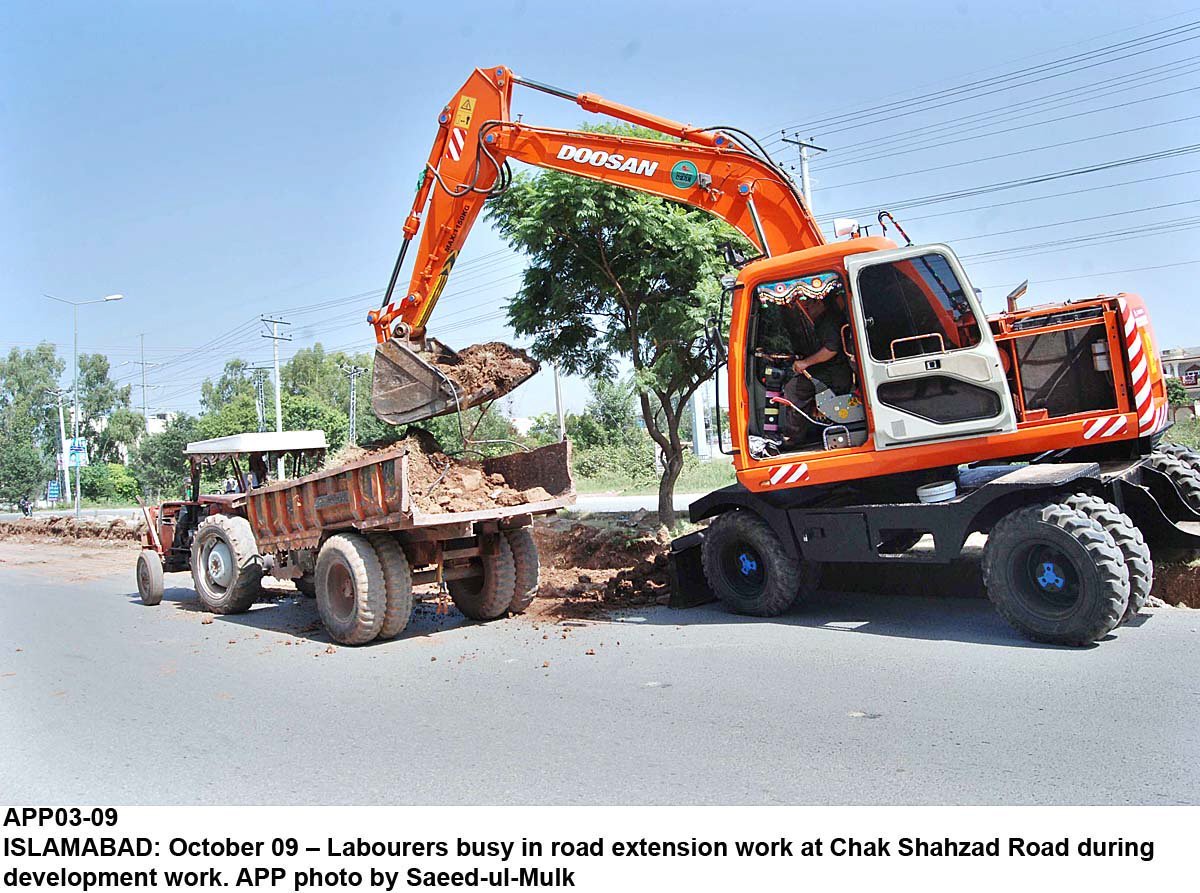 ---
ISLAMABAD: The Capital Development Authority (CDA) will resume work on the construction of Signal-Free Controlled Access Corridor shortly, a statement issued by the authority said on Sunday. In this connection, bids for the construction of Korang Bridge have been invited.

The cost of the project is estimated at Rs741.395 million. The project Signal Free Controlled Access Corridor was approved under PSDP. Considering the need of this facility it was decided that a phased wise approach will be followed and in phase-I, Korang Bridge and PWD underpass are needed to address the more complicated issues, the CDA statement said.

CDA Development Working Party (DWP) in its last meeting held in the previous week approved project construction of Korang Bridge and Construction of PWD underpass. Upon approval by CDA management, a transparent bidding process has been initiated, and bids for the construction of the bridge has been sought under single stage two envelope procedure from firms registered with Pakistan Engineering Council having valid registration certificate.

Similarly, instructions have been also issued to invite bids for the construction of PWD underpass at earliest. Islamabad Expressway contributes as the main artery of the Capital City and carrying interprovincial traffic as well as beneficiaries to the residents of the housing societies located on Expressway.

The expressway is now signal-free corridor project from Zero points to Koral Chowk, which includes 04 interchanges, I-8 Interchange, Soan Interchange, Khana Interchange and Koral Interchange on this portion. The remaining portion of 13 km Islamabad Expressway from Karal Interchange to GT Road Rawat is in most horrible condition and requires immediate foremost rehabilitation. At present, traffic load from Karal Interchange to GT Road has increased many fold in recent years and adversely affecting the service of Expressway.

Published in The Express Tribune, May 4th, 2020.
COMMENTS
Comments are moderated and generally will be posted if they are on-topic and not abusive.
For more information, please see our Comments FAQ