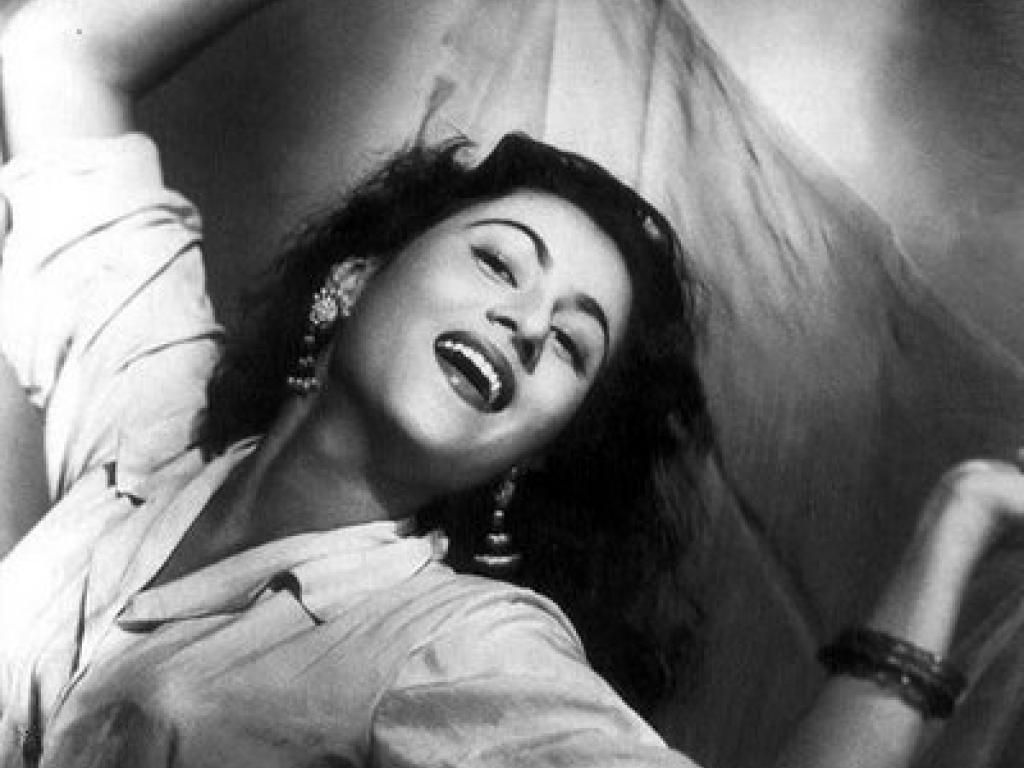 ---
Madhubala, who tragically passed away in 1969 at the age of 36, is still considered one of Bollywood's earliest and finest beauties.

Her role as Anarkali set her apart from many of her contemporaries, and is still revered, decades after her death. But, Madhubala was not an enigma just because of the roles she played but also because of her tumultuous personal life.

As reported by Bollywood Hungama, one Yaser Khan on Twitter detailed her sister, Madhur Bhushan's, remarks about her late, great sister. From her career beginnings to falling in multiple loves that were destined for failure and her sickness that ultimately took her life, Madhur, who lovingly referred to Madhubala as Apa, shared an intimate look at her.




"Apa first fell in love with Premnath. The relationship lasted six months. It broke on grounds of religion. He asked her to convert and she refused," she revealed, adding that "the next relationship was with Dilip Kumar," - a pairing that was immortalised in 1960's Mughal-E-Azam. 

Madhur then talked about her long affair with Dilip Kumar, who she referred to as Bhaijan endearingly. "She met Bhaijan (Dilip Kumar) on the sets of Tarana. It was a nine year long affair. They even got engaged. Unki apa aayee thi, chunni lekar (his sister had come with a chunni as is the custom). Bhaijan was also a Pathan," she said.

Madhur went on to clarify that their father never stopped them from getting married - many news outlets report that Madhubala's father did not want to lose the financial security by getting her married. "We already had enough money by then and were financially secure," said Madhur.

Talking endearingly about Dilip, Madhur also shared how he was respectful towards "us children" and addressed them with 'ap'. The two would often go for a drive or sit in the room and talk.




What happened then to break one of India's, perhaps, most iconic pairing? "The breakup with Dilip Kumar happened due to the court case during Naya Daur in the mid '50s," she said, detailing the issue further.

"The unit was to shoot somewhere in Gwalior. During the shooting of another film at the same location, a mob had attacked the women and even torn their clothes off. My father was wary and just asked that the locale be changed," she reminisced.

"It's not that he (their father) didn't let her go outdoors. Apa had shot in Mahableshwar, Hyderabad and other places before. Bhaijan called my father 'a dictator' in court and sided with the Chopras (late BR Chopra was the director). Darare padh gayee, rishtey toot gaye (relationships were broken)."

Madhur also posed a question at the now 91 year-old Dilip Kumar - "We love and respect Bhaijan but I have just one question, 'Aapki mohabbat yahan thi, aapki chahat yahan thi, phir aapne aisa kyun kiya (why didn't you side with your love)?' Bhaijan could've simply said let's change the location. Or remained neutral."

Madhur remembered how her Apa would cry a lot those days, and talk to Dilip on the phone in an effort to patch things up, and he was steadfast is his request, "Leave your father and I'll marry you." And she'd stick to hers, "I'll marry you but just come home, say sorry and hug him." It was zid (ego) which destroyed their love.

Their father, according to Madhur, never demanded her to break off her engagement with Dilip or demanded him to apologise.

For the majority of her life, Madhubala for the sole bread-winner for her family - from an age as early as perhaps 7-8 years old. Her father, a hot-headed Pathan could not bear being badly treated and lost a 15-year-old job in seconds, and they all relocated to Mumbai, where she got her first role as a child-actor in Basant. She remained the earning member till the last.




"Being Pathans we were all tall, fair and had long hair. But none of us sisters looked like her. Our mother was short. We had taken after our father. But we weren't a patch on Apa. She loved wearing plain white sarees. At home she'd wear maxis. She loved mogras in her hair. She was fond of gold and kundan jewellery," Madhur reminisced.

Madhubala later got married to Kishore Kumar and remained married to him till he death. "On the rebound Apa got involved with Kishore Kumar who was going through a divorce with Ruma Devi Guha Thakurta (actor-singer)."

"Their love affair went on for three years through Chalti Ka Naam Gadi and Half Ticket. They got married in 1960, when she was 27. After marriage, a doctor told her she had only two years. After that Kishore left her at our house saying, 'I can't look after her. I'm on outdoors often'," shared Madhur of her sister's unfulfilled marriage.

"She wanted to be with him. He'd visit her once in two months though. He never abused her as was reported. He bore her medical expenses. They remained married for nine years."

Madhur shared how, during her last nine years, she was confined to bed and was reduced to just bones and skin. "She'd keep crying, 'Mujhe zinda rehna hai, mujhe marna nahin hai, doctor kab ilaaj nikalenge (I want to live, I don't want to die, wonder when the doctors will find a cure)."




During her last days, Madhur, who was 19 by that time was suffering from chicken pox and couldn't visit her Apa who passed away on February 23, 1969 at the age of 36. "Though Bhaijan never visited her when she was unwell, he flew down from Madras to pay his last respects at the kabrastan (cemetery). Food was sent from his home to ours for three days (as is the custom)."

In the end, Madhur shared that her sister was heart-broken, although content, when Dilip Kumar married Saira Banu. "She'd say, 'Unke naseeb mein woh (Saira Banu) thi, main nahin'. But she'd also say, 'He's got married to a very pretty girl. She's so devoted. I'm very happy for him'. But a vacuum remained in her heart."

Have something to add to the story? Share it in the comments below