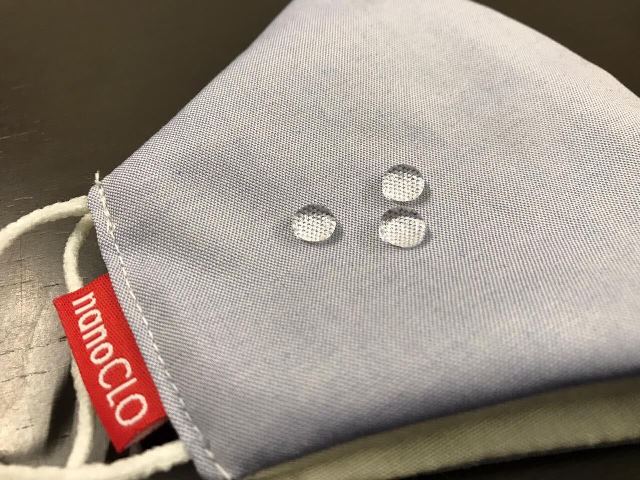 ---
HYDERABAD: As the coronavirus pervades communities around the globe, face masks have emerged as the first line of defence. Though a variety of them are available in the market, those such as the N-95, which is known for its high-level airborne particle filtration capability, , are short in supply - besides being exorbitantly expensive.

With this in mind, a team of academicians at the Mehran University of Engineering and Technology (MUET), Jamshoro, set out to come up with a mask that they claim can be a substitute to the N95 masks. The difference lies in the material being used - and the prices.

"We are using nanofibre membranes for filtration in the face mask," Prof Zeeshan Khatri of the MUET textile engineering department told The Express Tribune. The focal person of the university's Centre for Excellence in Nanotechnology and Materials, he has been researching nanotechnology with his team since 2013. "It can filter up to 95 per cent of bacteria or viruses and prevents potential viral transmission."

The mask consists of four layers - nonwoven skincare fabric, nanofibre membrane, nonwoven fabric, and anti-splash coating - while a conventional face mask consists of a maximum of three layers of flat or pleated fabric.


Nanofibres

The nanofibres are fibres with a diameter of 100 nanometres or less. They can be generated from different polymers.

The N95 masks allow up to 5 per cent of microbial particles to pass through it and blocks 95 per cent of them, owing to which it is called N-95. A still superior mask, N99 which is rarely available, blocks 99 per cent of these particles.

The nanofibre size only allows particles of less than 100 nanometres to pass through. According to Prof Khatri, the size of the coronavirus is usually between 150 to 200 nanometres and in some cases even larger than that.

A surgical mask, which is made of a three-ply layer of material like polypropylene, is generally used as a physical barrier to bodily fluids and larger droplets in healthcare activities. However, these masks lack the filtering attributes required to provide respiratory protection for the wearer and should not be used more than once.

In contrast, a nanofibre mask, which is also called a respirator, is a device designed to protect the wearer from inhaling dangerous substances such as toxic chemicals and infectious particles. They reduce respiratory exposure to airborne contaminants.

An Oklahoma-based particle-testing equipment company, TSI, recently tested a nanofibre mask and found that it achieved blocking of 0.3-micron particles, which is also the standard for N95 masks.

The startup

Prof Khatri has launched a startup, NanoClo, with his colleague Prof Farooq Ahmed and sold more than 13,000 masks, mostly to health practitioners, in just a month after setting up the company.

The machine used to prepare the nanofibres is expensive, so they improvised a machine by spending a comparatively smaller amount. The nanofibre membrane is produced at the Hala Naka unit, while the stitching is done at a garment factory in Hyderabad that is already manufacturing surgical masks and gowns. The current daily production capacity is 1,000 masks, though they play to increase it to 5,000 soon.


The startup has so far not applied for the Pakistan Council of Scientific and Industrial Research certification but mask samples have been sent to the TTI lab Lahore and the SGS lab Karachi for testing.

"There is no recognised lab for testing bacterial and viral filtration in Pakistan, therefore, the company is sending masks to the United States and Hong Kong-based labs for the tests too," shared Prof Khatri, adding that they expected to get test results in around a month.

Published in The Express Tribune, April 30th, 2020.