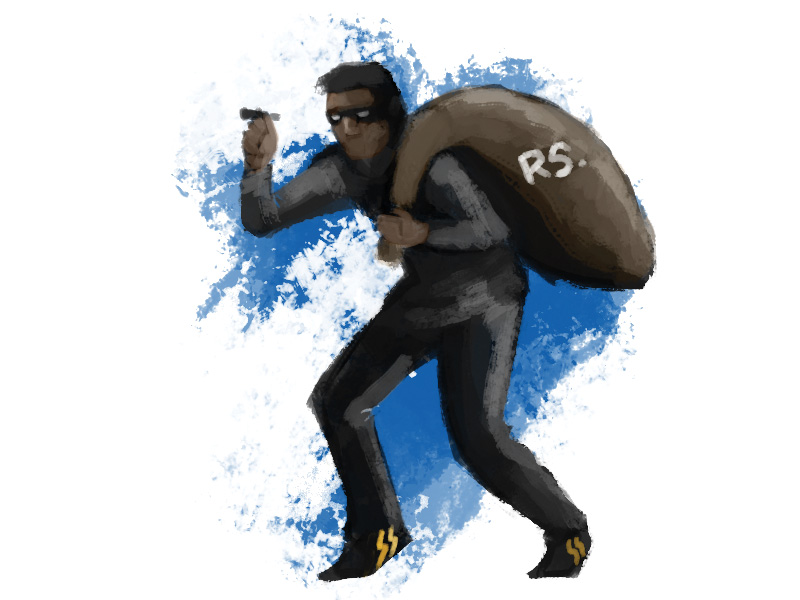 ---
FAISALABAD: Two robbers were killed and a Dolphin Force sub-inspector (SI) was injured in an encounter near the old Central Jail on Friday.

The injured police officer was shifted to the hospital whereas the accomplices of the slain robbers managed to escape.

Police said, a citizen called Rescue 15 service at dawn and said some armed men snatched cash, motorcycle, and mobile phone from him.

He informed the police that they were on two motorcycles and were heading towards the Novelty Bridge Old Central Jail area.

The patrolling Dolphin personnel Sub-Inspector Basit Nazir and his team tracked the suspects and signalled them to stop. Instead of complying, they opened fire leaving their motorcycles behind them and entered the fields.

During the aggressive firing from the robbers, a bullet hit Sub-Inspector Basit Nazir in the leg.

To offer backup, a heavy contingent of police reached the spot, which surrounded all the accused.

Adnan alias Dana, a resident of Rashidabad, and Shakeel, son of Abdul Latif, a resident of Gol Chowk, were killed by retaliatory police firing. Meanwhile, two of their comrades managed to escape.

A large number of citizens witnessed the police encounter. Police took the motorcycles and weapons from the spot into their custody and shifted the two bodies to the Allied Hospital for autopsy.

A case against all aforementioned robbers including those killed has been registered by the police.

City Police Officer (CPO) Sohail Chaudhry said as many as 18 cases were registered against Adnan alias Dana and 19 cases against Shakeel in different police stations including Ghaziabad Police Station of Lahore, Ghulam Mohammadabad, Millat Town, Batala Colony, Nishatabad, Sargodha Road, Razabad, Kotwali and Women Police Station.

Published in The Express Tribune, April 25th, 2020.