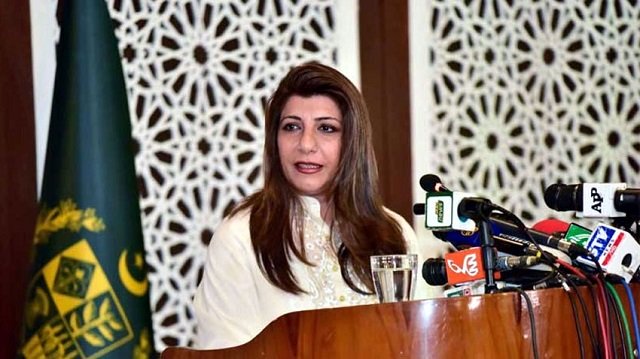 ---
Pakistan on Thursday expressed deep concern over the discriminatory and anti-Muslim policies and practices of the Bharatiya Janata Party (BJP)-led government in India.

In her weekly news briefing, Foreign Office Spokesperson Aisha Farooqui regretted that the anti-Muslim policies of the Rashtriya Swayamsevak Sangh (RSS) inspired Indian government persisted, despite challenges faced due to the pandemic.

She said India is demonising Muslims who already face exclusion in the country.

Farooqui maintained that the Organisation of Islamic Countries (OIC) raised concerns over the increase in anti-Muslim behaviour and Islamophobic comments on social media platforms - holding India's Muslim minority accountable for the spread of the deadly disease.

As pandemic escalates in Karachi, villagers maintain distance from city dwellers

Referring to the treatment of Kashmiris in the occupied region, the spokesperson said the barbaric treatment by the Indian armed forces is a violation of international laws.

"Pakistan is concerned over the increasing persecution of journalists in the occupied territory on baseless and concocted charges," she said.

Referring to the global pandemic, the FO spokesperson said the Ministry of Foreign Affairs will continue to provide food ration and financial assistance to overseas Pakistanis.

Furthermore, the repatriation of Pakistanis abroad will continue, she said.

In the third phase of the plan, 5,079 Pakistanis have been repatriated and 1,254 Pakistani nationals were brought back through land borders.


COMMENTS
Comments are moderated and generally will be posted if they are on-topic and not abusive.
For more information, please see our Comments FAQ