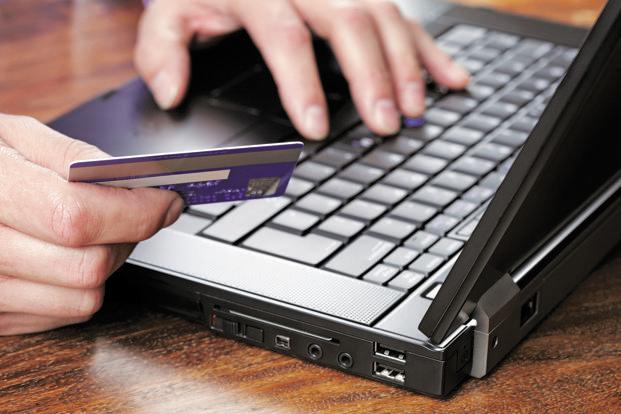 ---
RAWALPINDI: With the government relaxing the ongoing lockdown — imposed to fight the novel coronavirus (Covid-19) pandemic — to include delivery services, several businesses have started leveraging the situation by starting home deliveries of their products.

Several greengrocers, fruit sellers, departmental and medical stores are now using digital platforms to enhance their sales during the lockdown, especially after the government placed a ban on the Ramazan Sasta Bazaars to prevent mass gatherings.

Many vendors have opened a virtual window to their stores for shoppers. Many small grocers and departmental stores have now started approaching their regulars by sending messages through cellphones, others are advertising their products on different social media platforms.

Unlike established online shopping portals, these small traders ask people to book their orders by calling in. The goods are then delivered to their doorsteps with minimal delivery charges during the day when the lockdown is relaxed.

Some large departmental stores are offering free delivery services for purchases, made over a prefixed amount, though it remains customary to a tip for delivery boys.

With residents of the garrison city unable to venture outside, they have been slowly convinced to use this service, as it reduces their chances of contracting the virus from physical contact and from being stopped by the authorities.

Further, with the fasting month of Ramazan around the corner, followed by the festive occasion of Eidul Fitr, garment, shoes, jewellery and other traders have begun marketing their products on different social media and micro-blogging sites including Facebook, WhatsApp, Instagram, and Twitter.

Some vendors say they are even getting their websites developed before the fasting month starts. In the meanwhile, most of them have started listing their products on larger e-commerce websites.

The use of digital technology for selling products is relatively easy for vendors as well as they do not have to manage storefronts.

A shopkeeper said that it was relatively easy to manage online orders than to deal with a customer physically.

Meanwhile, the situation has also proven to be a blessing for the self-employed motorcyclists who were hard-hit due to the lockdown.

Most bike riders, who were registered on ride-hailing services for providing commuting options, had been rendered unemployed ever since the lockdown was imposed on March 23.

But with online businesses method requiring riders to deliver products, it has been a turn in fortunes for them. They are being offered decent wages along with a handsome commission percentage on each delivery.

Thousands of people particularly youngsters are applying for these courier jobs to make a quick buck before Eid and are not perturbed that most stores are only contracting them until the end of Ramazan.

However, many businessmen say that should this experiment prove successful during Ramazan, they may continue it after the month ends as well.

Many vendors who have started selling their products online said that the people owning motorbikes are being preferred for the delivery jobs as they will not have to invest anything on them.

Published in The Express Tribune, April 22nd, 2020.