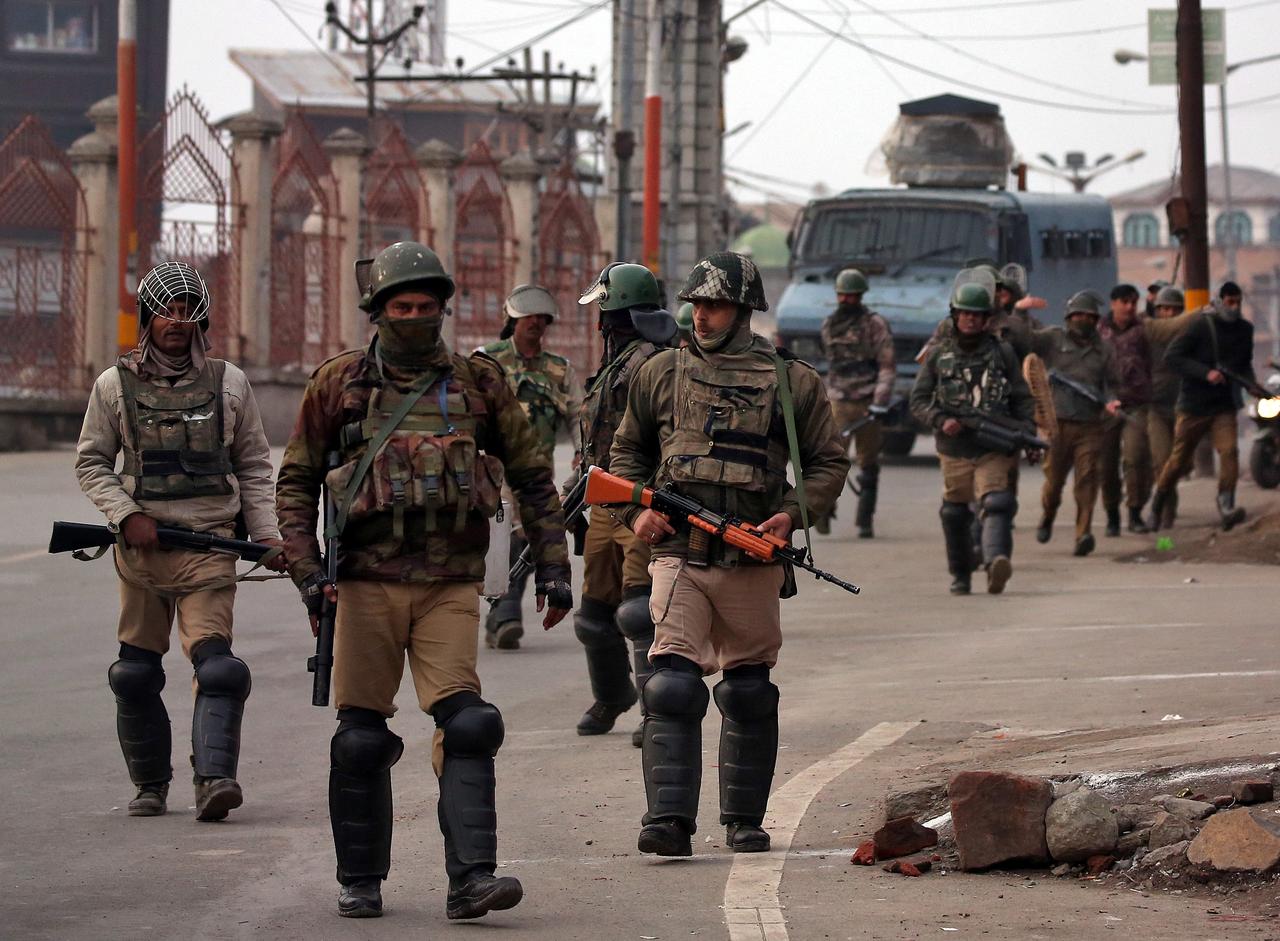 ---
ISLAMABAD: In August last year, when the United Arab Emirates (UAE) honoured Indian Prime Minister Narendra Modi with the country's highest civilian award, Pakistan quietly lodged a protest with the Gulf state for bestowing the person with such an honour when his government was involved in the worst human rights abuses in occupied Kashmir.

The UAE ignored Islamabad's reservations in a clear indication just how the Gulf state with whom Pakistan had longstanding strategic ties now viewed India.

Saudi Arabia's relationship too has seen great transformation in recent years with India. In February 2019 when Saudi Crown Prince Muhammad Bin Salman visited Pakistan, he also travelled to India calling Modi his elder brother.

The warmth in the Gulf countries' ties with New Delhi stemmed from the economic interests, much to the annoyance of Pakistan. India also cleverly used its economic clout to make inroads both in the UAE and Saudi Arabia.

But that bonhomie is now on the verge of collapse as outbreak of Covid-19 pandemic opened fault lines that may significantly change Indian ties with Gulf countries. The reason was a series of comments made by right-wing Hindu nationalists both working in the Gulf countries as well as back in India compelled UAE and Saudi figures to publicly condemn India's anti-Muslim policies.

Islamabad thanks Abu Dhabi for repatriating stranded Pakistanis

It all started in March when right-wing Hindu nationalists, including some ruling party politicians, accused Tableeghi Jamaat in India for being responsible for the spread of coronavirus. Muslim patients have been segregated from Hindus with growing incidents of violence against Muslims, accusing them of being the source of Covid-19.

The Islamophobic comments were also made by certain Indian expatriates. That triggered a strong reaction from member of the UAE Royal family. Princess Hend Al Qassimi, called out a series of "Islamophobic posts" on Twitter last week by a user named Saurabh Upadhyay.

The India national had put out several tweets targeting Muslims over the March congregation of Tableeghi Jamaat in New Delhi that led to a spike in the number of Covid-19 cases in India.

A Twitter spat had soon ensued between Upadhyay and another user, during which the former allegedly used foul language. Claiming that the Tableeghis spat on people, Upadhyay asked, "What's with peaceful people and spitting? New form of jihad custom made for 2020?"

According to The Print, Upadhyay later went on to say how Hindus were being targeted in the Middle East and that the region is what it is today "because Indians have built cities like Dubai from scratch".

PM warns of action if SOPs not followed at mosques during Ramazan

While Upadhyay seems to have deactivated or deleted his Twitter account, his controversial posts led to a sharp response by Princess Qassimi who shared screenshots of the tweets and said anyone "openly racist and discriminatory in the UAE will be fined and made to leave".

"The ruling family is friends with Indians, but as a royal your rudeness is not welcome. All employees are paid to work, no one comes for free. You make your bread and butter from this land which you scorn and your ridicule will not go unnoticed," the Princess said in another tweet, while responding to the charge that Indians played a role in the development of the UAE.

A Saudi scholar also condemned the Modi government's fascist policies against Muslims, seeking expulsion of Indian nationals involved in hate speech from the Gulf region.

Sheikh Abidi Zahrani urged governments in the Middle East, especially the Gulf, to clamp down on anyone showing sympathy with extremist Hindu ideology.

Writing on his official twitter account, Zahrani shared the "Send_Hindutva_Back_home" hashtag. "I propose to all respected followers to list all militant Hindus who are working in the GCC and spreading hate against #Islam #Muslims or our beloved Prophet [Muhammad, peace be upon him] under this #hashtag #Send_Hindutva_Back_home."

Pakistan to export chloroquine to help 'friendly countries' in fight against Covid-19

"Gulf states host millions of #Indians some of whom are infected #COVID__19 are treated free of charge regardless of their faith While #Hindutva #Terrorists gangs are committing crimes against #Muslims citizens," he said in another tweet.

The Organisation of Islamic Cooperation (OIC) in an unusual statement strongly condemned the hate crimes against Muslims in India. The OIC on Sunday issued a statement, saying: "The General Secretariat of the Organization of Islamic Cooperation (OIC) expresses deep concern following recent media accounts of rising anti-Muslim sentiments and Islamophobia within political and media circles and on mainstream and social media platforms, where Indian Muslim minority is blamed for spreading the coronavirus in the country."

It added: "The OIC General Secretariat expresses its rejection of the targeting of Muslims anywhere, pointing out that the current Covid-19 world situation is such that it requires greater efforts, more active cooperation and solidarity mechanisms worldwide, and stronger mutual aid among all citizens of the same country."

The anger in Gulf countries prompted Modi to issue a statement distancing himself from the communal posts. The Indian Ambassador to UAE also tweeted reminding its countrymen against discriminatory behaviour.

In a tweet on Monday, the Indian ambassador to the UAE, Pavan Kapoor, said: "India and UAE share the value of non-discrimination on many grounds. Discrimination is against our moral fabric and the rule of law. Indian nationals in the UAE should always remember this."

Bipartisan US Senate report backs spy agencies' findings on Russia

Although, there has been no official reaction from the UAE and Saudi Arabia over the controversy, observers believe the condemnation by a member of UAE royal family and a Saudi scholar was not possible without approval from their respective governments.

Also the strong reaction from the OIC, which is controlled by Saudi Arabia, is a clear sign that all is not well as far as Indian relationship with Gulf countries are concerned.

A senior official here said Pakistan was closely following the developments and the reaction from the UAE and Saudi Arabia, in fact, was the vindication of Islamabad's stance over Modi's anti-Muslim policies.

Sensing the situation, Foreign Minister Shah Mehmood Qureshi on Monday telephoned the UAE Foreign Minister. According to Foreign Office, Qureshi shared his concerns on the "sinister campaign in India demonising the Indian Muslims in the context of coronavirus."

Observers believe Pakistan must capitalise on this opportunity to put pressure on India at a time when the Muslims in India are facing discrimination while people of Kashmir remained under lockdown despite the outbreak of Covid-19.
COMMENTS
Comments are moderated and generally will be posted if they are on-topic and not abusive.
For more information, please see our Comments FAQ