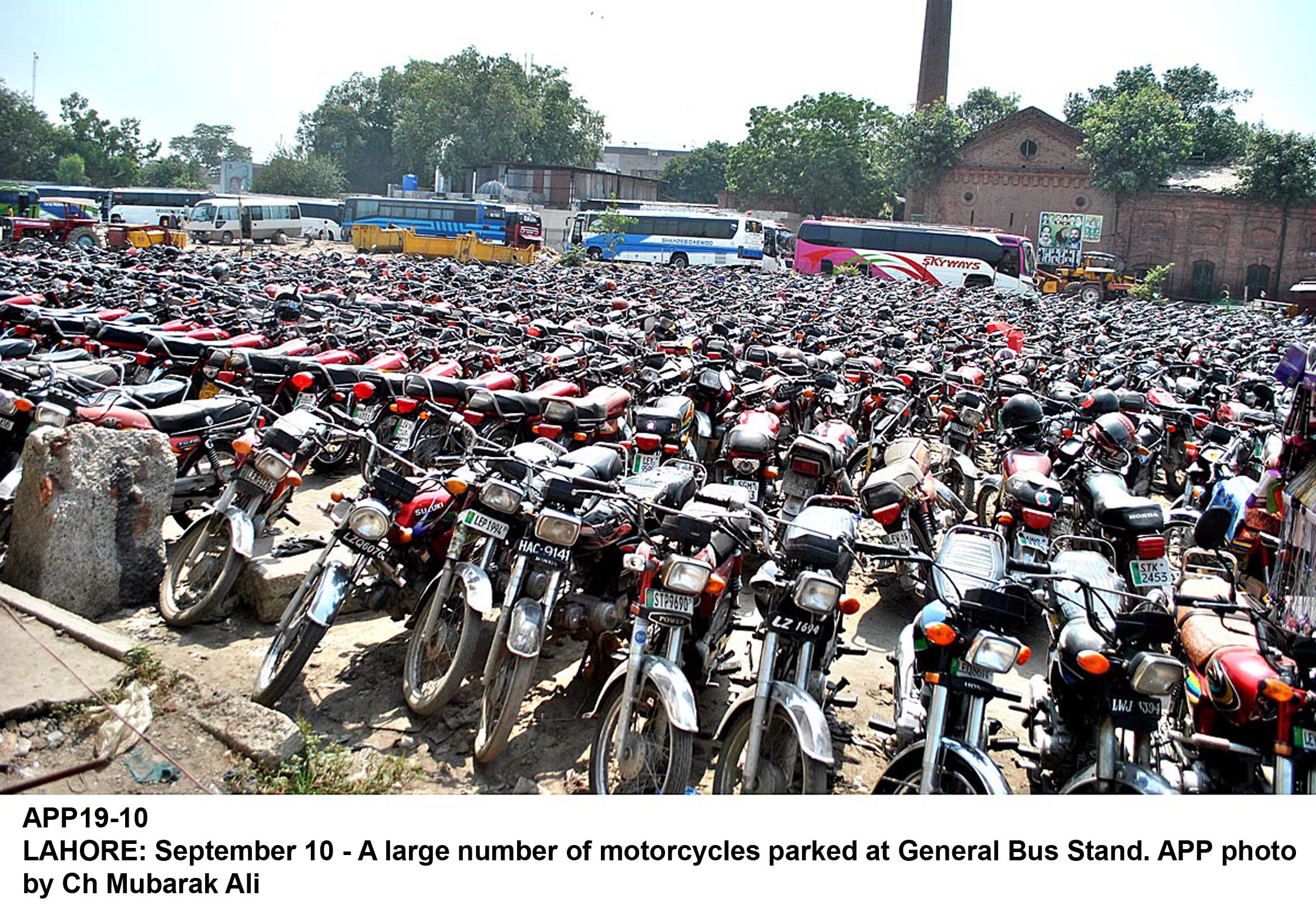 ---
KARACHI: Motorcycle businesses, which rely heavily on installments from customers to generate revenue, have been badly hit by the Covid-19-induced lockdowns as consumers have not been able to pay their dues.

"Around 70% of bikes in the country are sold on monthly installments," said Association of Pakistan Motorcycle Assemblers (APMA) Chairman Muhammad Sabir Shaikh. "Remaining 30% sales are made on cash or are institutional purchases."

He stressed that the first three months following the lifting of lockdowns would be critical for motorcycle dealers since the entire supply chain of two-wheeler businesses had been disrupted because they were not receiving payments at present.

He pointed out that in terms of volume the two-wheeler category had the largest share in the automobile sector.

According to the Pakistan Automotive Manufacturers Association (Pama), in nine months ended March 2020, the two and three-wheeler category registered a decline of 12% in sales to 1.17 million units. Sales of two and three-wheelers stood at 1.335 million units in the same period of previous fiscal year.

"Dealers have not received installments for March and April from a majority of buyers," Shaikh regretted. "If the buyers fail to pay installments for May as well, traders will land in deep trouble."

He elaborated that since dealers were not receiving installments for the already sold bikes, they would not be able to place orders to assemblers due to a slowdown in cash flow which would, in turn, discourage production and supply from factories.

He lamented that the failure of customers to clear their dues created difficulties for the dealers as they had to pay salaries to employees and make payments to vendors.

Although the two and three-wheeler segment is the biggest in terms of volume, the saturation in the category remained low in the current fiscal year. In nine months (July-March) of the current fiscal year, the biggest hit was endured by the car segment in the automobile sector as sales plummeted 47% to 97,664 units.

Pakistan is a nation of 207 million people, yet a majority of the population is unable to buy cars due to which the car ownership rate stands at 18 out of 1,000 people. In the country, motorcycle is the most common means of travel for the common man. 

Published in The Express Tribune, April 22nd, 2020.

Like Business on Facebook, follow @TribuneBiz on Twitter to stay informed and join in the conversation.