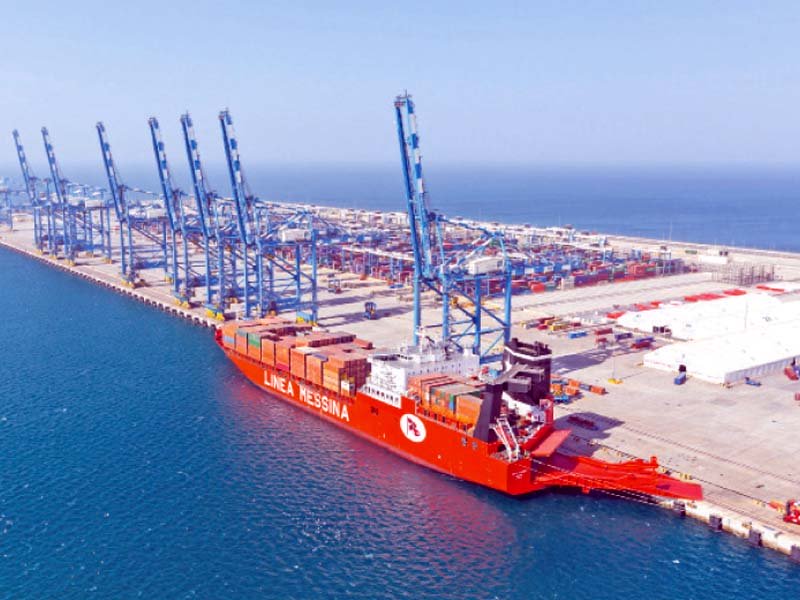 ---
ISLAMABAD: The adviser to prime minister on commerce has touted the operationalisation of Gwadar Port as a big success. However, it would be a true accomplishment if Central Asian states and Russia get access to the port, which would enable Pakistani exporters to make inroads into new markets.

Pakistan, Afghanistan and Tajikistan have been negotiating a trilateral transit trade agreement. But the entire process has been derailed as Kabul presses Pakistan to allow India to become part of the trilateral deal.

Islamabad has been arguing that Delhi cannot be part of the agreement due to continued stand-off between the two sides. The previous government of Pakistan Muslim League-Nawaz (PML-N) made a lot of efforts to reach the agreement but Kabul continued to insist that India be made part of the deal.

Iran has also been offering Pakistan to utilise its route to reach Central Asian states. But due to a tussle between Iran and the United States, this proposal has been on papers only.

Pakistan also has another option that will enable Central Asian states and Russia to utilise Gwadar Port. Though this route may be long, Kyrgyzstan is already importing furniture from Malaysia by using Karachi Port.

Owing to Kabul's reluctance, Tajikistan had offered Pakistan and some other countries to become part of the Quadrilateral Traffic in Transit Agreement (QTTA) - a deal between China, Pakistan, Kyrgyzstan and Kazakhstan - for facilitating transit traffic and trade. This route helps Central Asian states to connect with Gwadar Port by bypassing Afghanistan.

The inclusion in QTTA - signed in Islamabad in 1995 - will grant landlocked Tajikistan and other Central Asian states as well as Russia access to Pakistan's ports, including Gwadar, without having to depend on Afghanistan. It will provide safe passage to traders from both Pakistan and Tajikistan.

At present, Pakistani traders depend on the land route through Afghanistan to access Tajikistan and other Central Asian states. Pakistan and Afghanistan had been negotiating a transit trade agreement but Kabul's insistence that India be included in the arrangement led to a deadlock in discussions.

The Modi-led Indian government has been targeting Muslims and even changed the status of occupied Kashmir that led to a tussle between the two arch-rivals.

The US has also been demanding that Pakistan allow India transit trade with Afghanistan through the Wagah border. Hence, Afghanistan, backed by the US, has been pressing Islamabad in this regard, revealed an official.

He said the revival of QTTA would provide Pakistan a gateway to Central Asia by using the Karakoram Highway - which links Gilgit-Baltistan to China's Xinjiang region - as a transit corridor.

Pakistan is also currently facing a crisis and may post a decline of $3 billion in exports due to the coronavirus pandemic. It has been heavily dependent on traditional markets of the US and European Union (EU).

The real challenge would be for Pakistan to enhance trade with other countries by giving access to Gwadar Port as it has entered the industrialisation phase under the China-Pakistan Economic Corridor, said officials, adding that Central Asian states and Russia were big markets for Pakistan.

Russia had imposed a ban on food imports worth $45 billion from the EU and other countries in 2014 in retaliation for international sanctions over Moscow's role in the Ukrainian crisis.

President Vladimir Putin signed a decree on Monday extending the Russian ban on food imports from the EU until the end of 2020.

In the meantime, a Russian team also visited Pakistan to discuss the import of food items. However, there had been some quarantine issues which should be resolved to capture the Russian market, said officials, adding that Pakistan should also sign a free trade agreement (FTA) with Russia as some countries like India were in the process of signing the deal to enhance trade.

Pakistan has operationalised Gwadar Port for trade with Afghanistan under the Afghanistan-Pakistan Transit Trade Agreement (APTTA) 2010. The move will also jump-start port operations in Gwadar and create the necessary eco-system for another big seaport of Pakistan, Adviser to Prime Minister on Commerce Abdul Razak Dawood said in a tweet. In this regard, 16,000 tons of DAP and WFP cargo will arrive next month. Ships from China will also offload at Gwadar Port.

"This fulfils the long-standing request of the business community and the shipping industry, paving the way for generating business opportunities and employment both in Gwadar and along highways," Dawood added.

Published in The Express Tribune, April 22nd, 2020.

Like Business on Facebook, follow @TribuneBiz on Twitter to stay informed and join in the conversation.
COMMENTS
Comments are moderated and generally will be posted if they are on-topic and not abusive.
For more information, please see our Comments FAQ