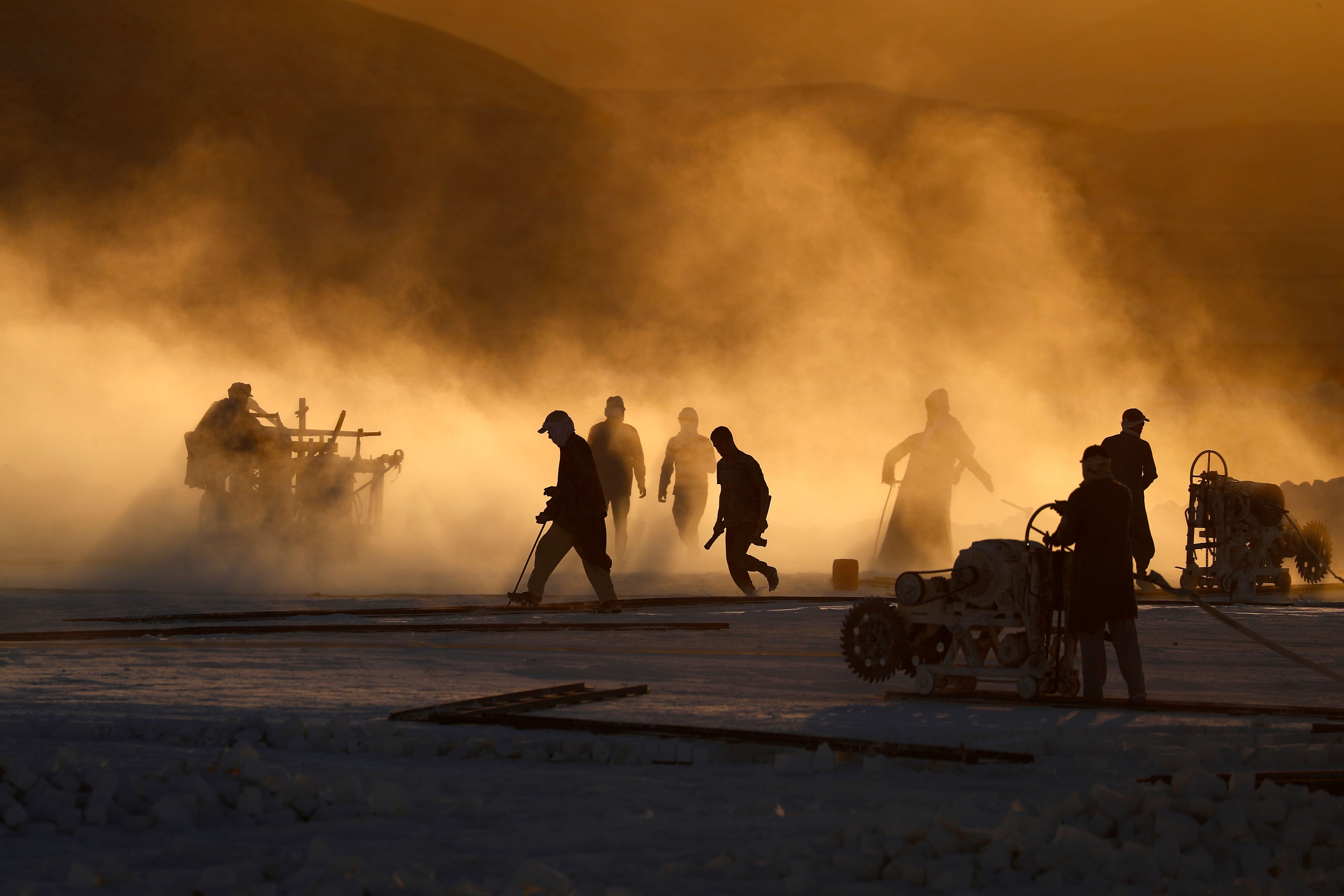 ---
LAHORE: Work on many construction projects that were brought to a grinding halt due to the imposition of lockdown in the province last month has not resumed despite the lifting of ban on building grey structures. The major problem hindering the revival of the construction sector is a ban on public transport and pillion ridding.

"Despite immense pressure from my employers to restart work at their construction sites, I have failed to do so because of the ban on public transport," said Muhammad Rafique, a contractor who has to complete grey structures of four houses of one kanal and above in different localities of Lahore. "All my labourers hail from villages around Khanewal and bringing them to Lahore is a tall order," he added. He said the government has banned not only public transport but also pillion ridding, due to which the only solution they were left with was to hire a bus to transport workers while also ensuring social distancing for their safety from coronavirus. However, he said, under the existing circumstances neither he had the resources to do so nor were the owners of the sites ready to bear the cost.

He said most contractors live by the day, and do not have resources to deal with such untoward situations. On the other hand, they realise that those who have awarded them the contracts for construction were also cash strapped given the ongoing lockdown. He said that the responsibility to manage the labourers was the contractors'. He said many other contractors were facing the same predicament. Rafique said big contractors with deep pockets have benefited from the concession, knowing they would earn substantial profit from every project.

Mian Hashim, a building material supplier,  said that construction work has not even partially resumed. He said that other than the transport issue, many housing societies were discouraging work on construction projects due to the prevailing scenario and most of all it was uncertainty among the people about the future.

In a related development, the Punjab government has decided that development authorities, including the Lahore Development Authority (LDA), and sections of government departments related to construction sector would be opened with skeleton staff to facilitate the business in the province.

The decision was taken at a meeting presided over by Chief Secretary Major (retd) Azam Suleman Khan. Secretary Specialised Healthcare Nabeel Awan, Secretary Primary Healthcare Capt (retd) Muhammad Usman, Commissioner Lahore Saif Anjum, CCPO Zulfiqar Hameed and officers concerned attended the meeting whereas divisional commissioners and regional police officers joined through video link.

The meeting also decided to open specific sections of revenue department, including Fard and property transfer, for four or five hours a day to facilitate people associated with construction business.

Speaking at the meeting, the chief secretary said that the opening of relevant offices would help people get approved building designs, besides ensuring that other necessary services are provided. He ordered that SOPs regarding coronavirus prevention be implemented at all offices being opened.

The chief secretary said that the Punjab government has completed three phases of upgrading coronavirus test laboratories. He maintained that capacity of conducting the virus tests was enhanced to 400 in first phase, up to 3,100 in second phase and after upgrading eight labs in third phase the number of tests has been increased by 1,520. Now Punjab has acquired capacity to conduct 4,620 coronavirus tests daily and after availability of automatic machines in three labs the number of tests would further rise by 570, he concluded.

Published in The Express Tribune, April 22nd, 2020.