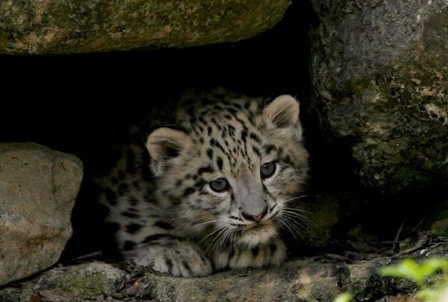 ---
ISLAMABAD: The Islamabad Wildlife Management Board (IWMB) on Sunday refuted reports of a leopard in the federal capital, dismissing a viral video showing the spotted cat jumping into a house as old.

The closed-circuit television (CCTV) camera video, that went viral on Sunday, showed a leopard jumping into the courtyard of a house on Margalla Road along with images purportedly from a camera trap claiming to show the cat walking about in the Margalla Hills.

IWMB Assistant Director Sakhawat Ali said the video was actually made by a family in 2018 when the family captured two wild leopards moving near their house. However, two days ago, a video was shared on the microblogging site Twitter, claiming to show that a leopard was present on the Margalla Road owing to reduced human activity in the area due to the lockdown.

Ali informed that leopards are solitary animals, who avoid visiting populated areas.

"In rural areas of the Margalla Hills National Park, leopards do signal a threat to livestock and animals. People are advised to keep their livestock in proper enclosures and confinement," he said.

To a question, he said despite the lockdown announced by the government, residents of the federal capital are still frequenting the hiking trails. He added that it was not advisable for anyone to go on trails to have a direct encounter with the wild cat without proper guidance and basic training. APP

Published in The Express Tribune, April 20th, 2020.
COMMENTS
Comments are moderated and generally will be posted if they are on-topic and not abusive.
For more information, please see our Comments FAQ