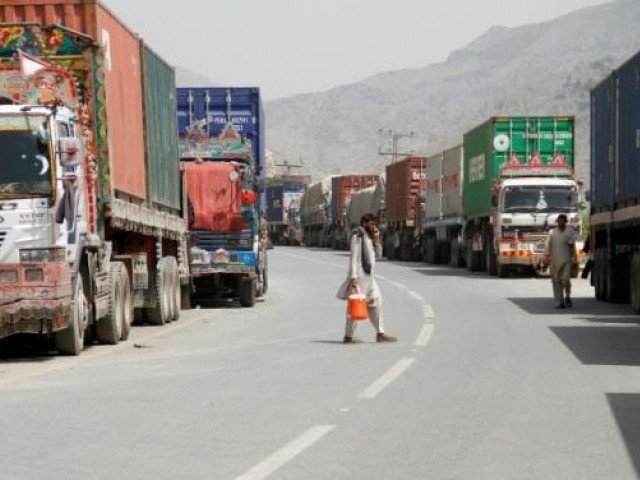 ---
LANDI KOTAL: Authorities on Friday resumed limited transport movement through the Torkham border point between Pakistan and Afghanistan, allowing vehicles and Pakistani citizens stranded on the other side to re-enter the country, officials said.

More than 200 transporters and 78 vehicles entered the Khyber tribal district, Khyber Deputy Commissioner Mahmood Aslam Wazir and Assistant Commissioner of Landi Kotal Tehsil Muhammad Imran confirmed to the media.

"After thorough consultation, we have allowed these transport vehicles via Torkham and those who had pleaded to the government of Pakistan for entry. They included the transporters and normal Pakistani citizens who were stranded in Afghanistan due to closure of border," Wazir told reporters.

PTI govt to repatriate Pakistanis stranded in Afghanistan

All the new arrivals had been shifted to isolation wards in Landi Kotal, Wazir said, adding that the district administration had ensured the provision of necessary facilities such as the required equipment at these quarantine centres. "All necessary measures have been adopted."

Earlier, Pakistan allowed one-sided crossing at the border to allow Afghan citizens to leave the country. Now, the government has allowed the reverse one-sided movement of people and vehicles to let the stranded Pakistan in the country.

Those who travelled to the country on Friday included Pakistani drivers, as well as the citizens who have been working or having family ties in Afghanistan. Before the entry they were properly sprayed with disinfectants and then shifted to isolation wards.

At least 2,000 Pakistani drivers stranded in Afghanistan

The deputy commissioner said that another group of more than 500 Pakistanis would also cross the Torkham border. "They will also have to stay in quarantine and undergo coronavirus tests," he said. "Special arrangements have been made for females in the quarantine," he added.

"Once their tests results are received by the district health officer and they come out negative, they will be allowed to go to their homes. Until then they will stay in isolation wards," Wazir said. "They will be provided with best healthcare services in the quarantine."

The district administration has taken special measures for the Pakistani citizens, who have been stranded in Afghanistan for over a month due to the coronavirus pandemic and requested the government to take steps for their repatriation.

On March 16, Pakistan had closed its borders for two weeks, later extended this period until April 14. An Interior Ministry statement earlier this week said that the closure of Pakistan's borders with neighbouring India, China, Afghanistan and Iran had been extended till April 28.

The ministry had said that the decision had been in line with the government's strategy to stem the spread Covid-19 cases in the country. However, it added, two main crossing points between Pakistan and Afghanistan would remain open for three days a week only for cargo trucks.

Like Pakistan, Afghanistan is also battling coronavirus spread with border closure and extended lockdown of capital Kabul and other areas. Afghanistan's public health ministry spokesman on Friday reported 66 new cases of the coronavirus in the country, taking the nationwide tally to 906.

On Thursday, the Afghan government extended the Kabul lockdown for three more weeks, vowing more restrictions on movement in the city. The lockdown also applies to provincial districts, while roads connecting Kabul with other provinces would also remain closed, the interior ministry said.
COMMENTS
Comments are moderated and generally will be posted if they are on-topic and not abusive.
For more information, please see our Comments FAQ