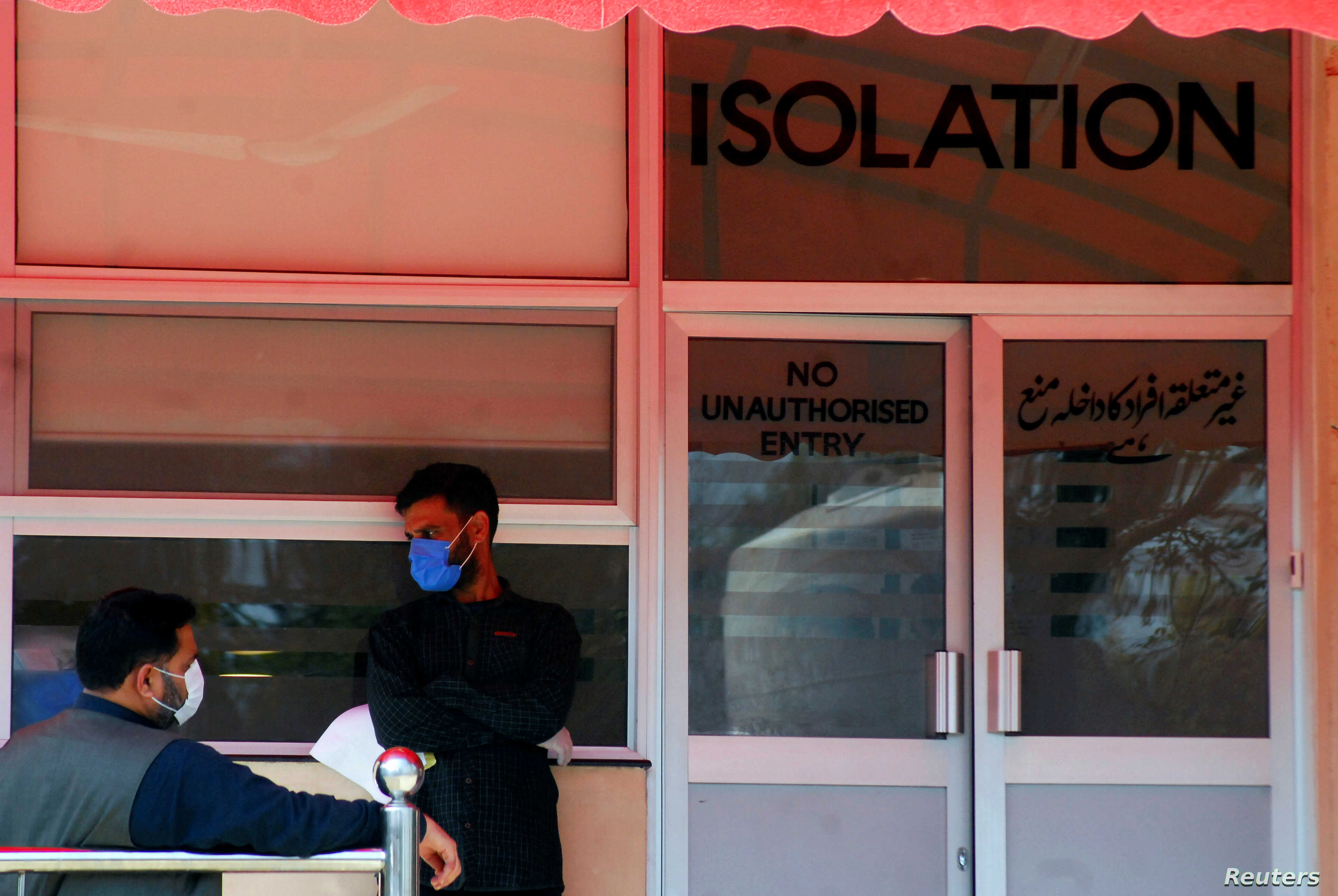 ---
ISLAMABAD / RAWALPINDI: Families quarantined in the Kot Hathial locality of the federal capital after they had tested positive for the novel coronavirus (Covid-19) moved closer to freedom after recent tests showed that they had tested negative even as cases continued to appear in other parts of the federal capital, driving up its toll to 119 cases.

Meanwhile, Rawalpindi has started boosting the number of quarantine centres there while 25 patients were discharged in the city.

In a brief statement on microblogging site Twitter, Islamabad District Health Officer Zaeem Zia stated that the latest samples taken from Covid-19 positive patients in the Kot Hathial locality of Bhara Kahu had come back as negative.

"Now, reconfirmation is awaited," he said while throwing caution to the wind, before adding, "We will allow them to come out of quarantine."

To further ensure there are no new cases in the locality, 22 random samples were taken from the area.

Kot Hathial had been sealed on March 23 after 13 members of the Tableeghi Jamaat camping at a local mosque had tested positive. While these men have recovered from the virus and the larger area was de-sealed last week, authorities kept the mosque and the immediate area around it closed.

Meanwhile, Zia further said that a Covid-19 positive case had emerged from Mehrabadi and that they were taking samples of everyone the patient had come into contact with. His family has been moved to a quarantine centre as well.

Separately, as many as 25 Covid-19 patients were discharged from the Rawalpindi Institute of Urology and Kidney Transplant (RIUKT) and the Benazir Bhutto Hospital (BBH) after their tests came back negative.

However, another five infected patients were admitted on Sunday.

Quarantine facility

The Rawalpindi district administration on Sunday set up another 100-bed isolation facility in the city.

A field hospital and quarantine centre was inaugurated by the Cantonment Board Station Commander Aijaz Qamar Kayani.

The facility has been established in a wedding hall owned by the Punjab Revenue Parliamentary Secretary Adnan Chaudhry. Duties have been assigned to health workers at this centre. The isolation facility includes separate beds and water coolers for each patient along with a towel and sanitizer and other essentials. As a precautionary measure, each patient will have access to personal crockery items, including plates and spoons.

Station commander commended the display of generosity by the parliamentary secretary for offering his property to the government in such a difficult time. The parliamentary secretary, who is a member of the ruling Pakistan Tehreek-e-Insaf (PTI), offered two more of his properties to be converted into isolation facilities apart from the wedding hall.

Judicial lockdown extended

The partial ban on judicial activities at district courts across Punjab, including in Rawalpindi, has been further extended for another week until April 19.

In this regards, a notification was issued on Sunday by Rawalpindi District and Sessions Judge Chaudhry Tahir Javed.

The notice also listed the duty-roster for judges for the week. It stated that a single judge will remain on duty to hear cases which are deemed to be urgent.

The ban on bringing suspects from Adyala Jail for proceedings has also been extended, while those released on parole have also been exempted from attending hearings.



Published in The Express Tribune, April 13th, 2020.
COMMENTS
Comments are moderated and generally will be posted if they are on-topic and not abusive.
For more information, please see our Comments FAQ