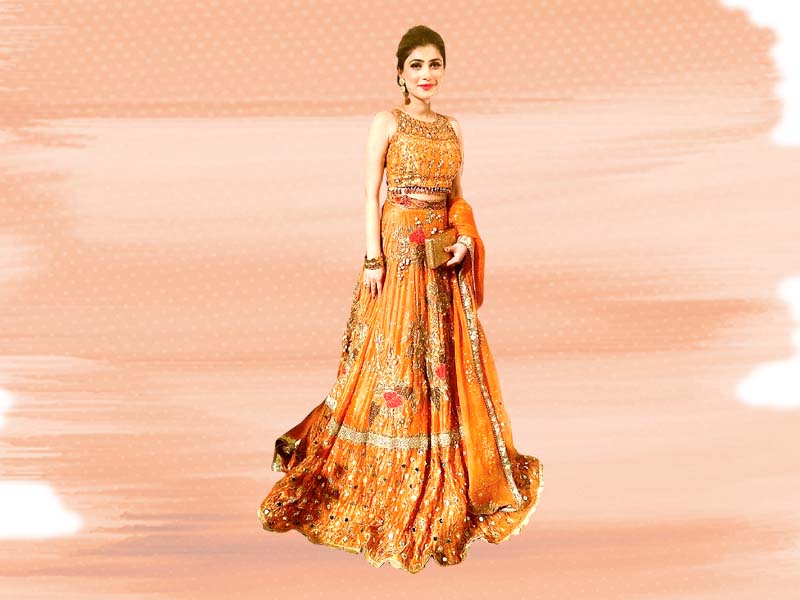 ---
Areej Fatima Saeed is a well-known fashion and lifestyle blogger who has an actively growing Instagram blog. She has been working in the fashion industry as a digital content creator for the past four years and is currently working on building her own YouTube channel. Read more to find out all about her style.

Understanding your body is the key to looking good and a trait found amongst all impeccably dressed fashionistas. While people shy away from talking about their bodies, these brave souls explain how they work their anatomies to their advantage




How would you describe your body type?

Petite.

Has your body type changed over the last five years?

I have been a size small for as long as I can remember. All I'll say is I've learnt to structure my body and that has improved within the last five years.

How has your style changed over the years?

Being a part of the fashion industry and having all the exposure to the norms here is totally a style changing experience. If I recall correctly, the way I used to dress up back in the day and now is entirely different. That, I'd say is also because of the fashion trends that keep changing every year and obviously learning what suits my body type, what clothes I should and shouldn't wear and how to style my outfits. Each shoot I've been to, every new person I've worked with has helped me make better changes in my style sense over the years.




In your opinion, what is your most troublesome area?

Nobody's perfect, right?  We all are hesitant to show off some particular drawbacks and I guess mine would be my belly. It seriously is hard to keep it in shape and make sure it doesn't dull down my confidence at any point. I guess that's how it is and none of us should feel shy about stuff like this.

How do you dress your body according to your body type?

The fact that I can wear anything because my body type comes within the average size range I make sure that whatever I wear, I wear it with confidence and it looks good on me. For me there's no such thing as 'body type'. Wear what you feel looks good on and it automatically becomes your body type outfit.

In your opinion what is the biggest mistake a person can make while dressing?

As long as we have the basic know-how for how to dress up, I don't think anything that you wear confidently is a mistake. But we should try to stay up to date with latest trends. The more exposure we have, the less we'd make mistakes while dressing up. Or if we really would talk about it so I guess pairing and styling the outfits right. That's something people should work on.




Which silhouettes suit your body the most?

One shoulder, hands down would be my go to I guess. That's something that suits my body and I can carry it well in different colours. I try to pair long carrot jeans more with my tops, the tops most of the times go well with my body shape. Organza tops and long dresses are my favourite and I buy them every time I get the chance. And again you can find new dress articles to mix and match, pair it with something different for a new look. The more you experiment the more you get to know what suits your body.

What is the one piece of clothing that you shy away from wearing and why?

I'll say it again, be confident in what you wear. Love yourself for the way you are, once you are at that point, you probably won't feel shy of anything. Even I don't feel shy to experiment with different styles and silhouettes. Being a fashion influencer I have to inspire others to improve their fashion sense and provide fashion inspiration. I prefer not showing too much skin, otherwise I'm up for and open to experimenting with different styles. At the end of the day it's all fun and new to do.
COMMENTS
Comments are moderated and generally will be posted if they are on-topic and not abusive.
For more information, please see our Comments FAQ