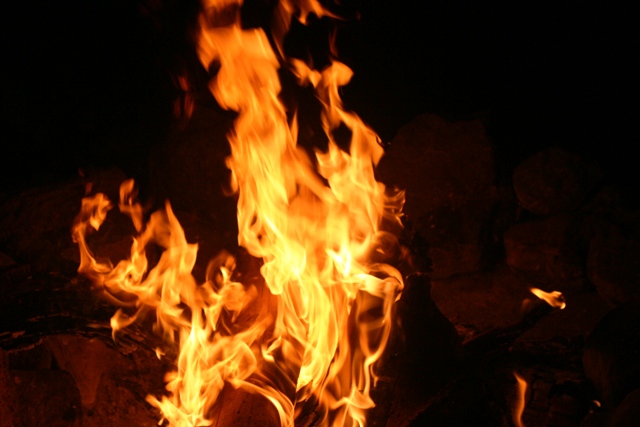 ---
ISLAMABAD: A man committed suicide by self-immolation in front of PM Secretariat as a protest against injustice by Murree Police.

Police said that the victim, Faisal Aziz, was a resident of Dewal Sharif in Murree. He arrived at Gate 2 of the Prime Minister's Secretariat on Constitutional Avenue before Friday prayers.

A police patrol was nearby when Aziz started chanting slogans against the Murree police, doused himself with a flammable liquid and set himself alight.

By the time police and others nearby save him, Aziz had already suffered severe burns.

He was rushed to the burns ward at the Pakistan Institute of Medical Sciences (Pims) where he died during treatment.

Police initially maintained that Aziz committed suicide over negligence in the provision of medical treatment to a relative at the Federal Government Polyclinic Hospital.

However, later Secretariat police station SHO Asim Gulzar declared that initial investigations into the incident revealed that Aziz had filed a complaint against an influential political figure, Jawad Abbasi, at Dewal Sharif police station in Murree.

He blamed police inaction against his complaint — which was also filed with the office of Rawalpindi Regional Police Officer Sohail Habib Tajik — had led to the extreme step.

Gulzar further said that Aziz, in a statement to police before his death at Pims, had claimed that he was receiving death threats from Abbasi.

A letter recovered from Aziz said that he had written to Rawalpindi police officials as Abbasi had allegedly entrapped him in a fabricated case about the possession of 20 litres of liquor.

Aziz further claimed that he had filed a complaint against Abbasi at Pir Dhuayi Police Station but the police took no action.

On the other hand, Islamabad Deputy Commissioner Hamza Shafqaat said that the police claimed the deceased was a drug addict and was nominated in a case of a child being raped seven years ago.

DC Shafqaat added that he had also spoken to Aziz's brother who had revealed that the deceased used to wander aimlessly and did not work.

The DC further said that he has ordered a judicial inquiry into the incident.

Published in The Express Tribune, April 4th, 2020.
COMMENTS
Comments are moderated and generally will be posted if they are on-topic and not abusive.
For more information, please see our Comments FAQ