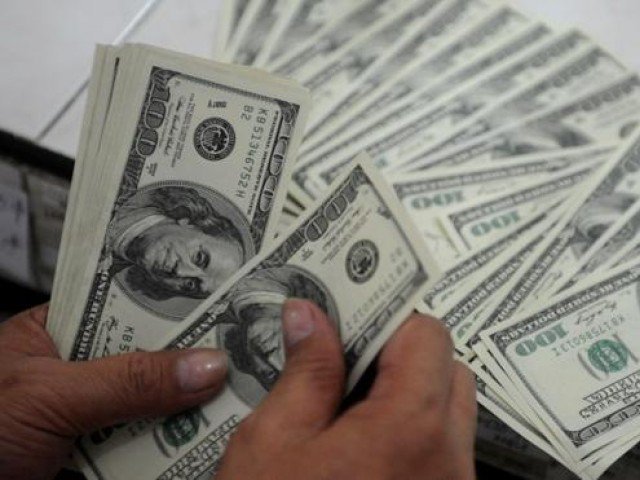 ---
KARACHI: The outflow of foreign investment from rupee-based government debt securities has crossed the $1 billion mark as some investors have pulled out in panic by selling immature bonds and T-bills to go for safety in a melting global economy.

Most of the divestment was recorded in the past one month.

"A partial recovery of the rupee against the US dollar in inter-bank and open markets during closing hours of Friday suggests the current spell of panic selling of bonds has come to an end…and the rupee will remain below 160 against the dollar in the short to medium run," Arif Habib Limited Head of Research Samiullah Tariq said.

Foreigners pulled out $1.14 billion from the domestic debt market mostly during February and March.

This comes to around one-third of the total investment of $3.49 billion made since July 2019, according to the State Bank of Pakistan (SBP). Foreigners pulled out the investment to reduce the risk on their portfolios ahead of a possible recession in the global economy.

Rupee drops further to 158.42 against dollar

"The outflow from Pakistan is part of foreigners' exit from (debt and stock) markets around the world," Tariq said.

On average, the Pakistani rupee recovered Rs0.16 to 158.97 against the US dollar. It had lost Rs4.73, or around 3%, in the previous four days to 159.13 by Thursday's close of the inter-bank market.

Despite foreign selling, the country's foreign currency reserves have continued to improve. They rose $32 million to $12.78 billion by March 6, 2020, according to latest data released on Thursday.

"A massive (30%) drop in international oil prices should help the rupee to recover in the near future," Tariq said.

Foreigners will stage a comeback in the domestic debt market once the spread of coronavirus is contained.

"Pakistani bonds still offer a high rate of profit (10-12%) compared to the negative return in developed countries," he said.

Published in The Express Tribune, March 14th, 2020.

Like Business on Facebook, follow @TribuneBiz on Twitter to stay informed and join in the conversation.