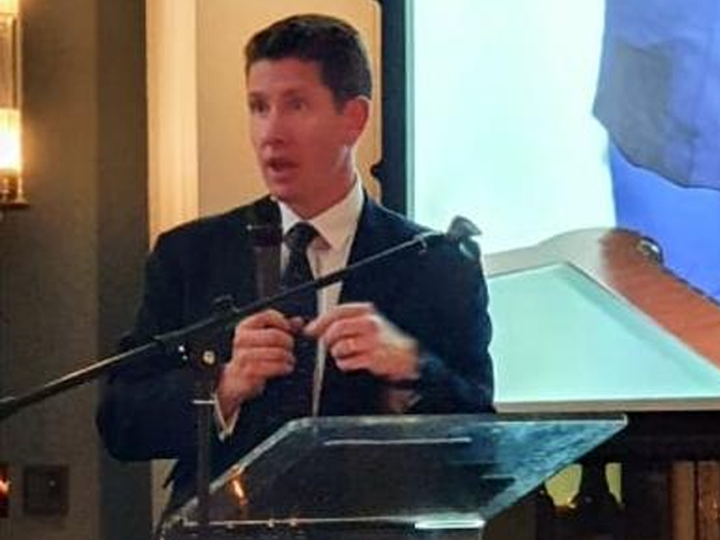 ---
MANCHESTER: UK High Commissioner to Pakistan Dr Christian Turner has said that the return of British Airways and visit of the Duke and Duchess of Cambridge to Islamabad last year "showcased the relationship and beauty of Pakistan at a global stage".

He made the remarks while addressing a ceremony on Pakistan-UK trade potential in Manchester on Saturday.

"In my first month as a High Commissioner I recommended a first significant change in the travel advice to Pakistan since 2015, to allow more Brits to visit Pakistan," he told the audience.

The British envoy said that these steps will help change the misperceptions about Pakistan which are "based on elements of Islamophobia".

Appreciating the Prime Minister Imran Khan-led government for promoting the tourism industry in the country. he said: "I commend the work of Imran Khan and his team and the PTI for doing a fantastic job promoting tourism."

He added: "I will give an honest advice that this country is open for people to visit."

British diplomat praises Pakistan for hosting tour for world's oldest cricket club

He went on to say that cricket is at the heart of relationship between the two countries. "I have had the opportunity to face a few balls from Kumar Sangakkara in," said the UK envoy referring to the recent visit of Marylebone Cricket Club (MCC) to Pakistan.

While discussing the economy, Dr Turner said that the economy is a key to Pakistan's future and expressed hope that the 2020 will be the year of growth as the country is undertaking painful reforms under the IMF bailout package.

"There is no doubt that the economy is a key to Pakistan's future. With 400 million people by 2050, the UK must support Pakistan's self-financing way out of poverty, delivering jobs for 60% of the population that are under 30 years of age."

Expressing confidence over the leadership of PM Imran, Dr Turner said despite political pressures the "PTI government is focusing on resolving the issues like inflation and food crisis".

"I think we all need to get behind and support their economic growth agenda. The good news is that the UK is one of Pakistan's top three trade partners. We are biggest trading partner in Europe and are only behind the US and China."