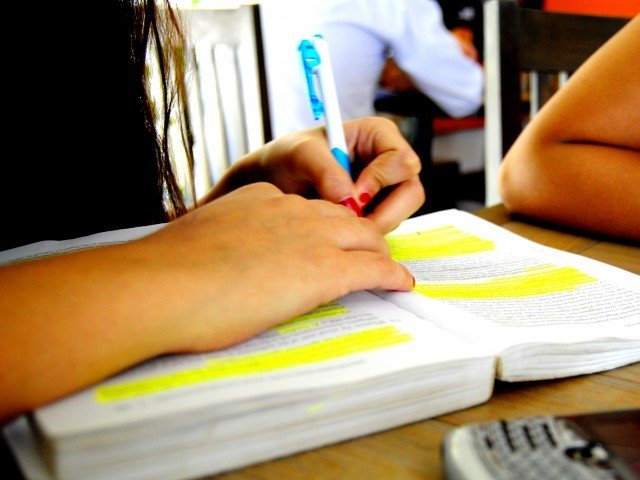 ---
KARACHI: With the on-going closure of educational institutions, school administrations found themselves in a fix on Wednesday after the Secondary Education Department issued the schedule for the issuance of admit cards for matric examination candidates.

The schedule stated that schools may collect the admit cards from the board office between March 5 and March 9, after the Sindh Universities and Board Department gave orders for the examinations to be held on time despite the closure.

On the other hand, the Sindh Education Department has ordered strict compliance with the Sindh government's orders to keep schools closed until March 13, to lower the potential spread of coronavirus. To ensure compliance, education department teams have been carrying out visits to private schools on a daily basis.

While the exams are scheduled to begin on March 16, delivering the admit cards to Grade 9 and 10 students is apparently impossible with both public and private schools shut.

Private school administrations claim that the admit cards cannot be delivered to students before March 13 even if the schools collect the cards from the board offices, as schools must remain closed till the given date.

Another concern is even if they summon students to collect their cards on March 14 and March 15, there would still be thousands of students whose cards are held back by the board offices. In this scenario, the students must clear the offices' objections in order to obtain the cards, which is nearly impossible to do in a day or two.

However, secondary school education director Hamid Karim stated that the process of delivering the admit cards to students was 'not a big deal.' Stating that it could be done in a couple of hours, he said that if the matric board had issued the school, there must be a policy in place to complete the process.

Published in The Express Tribune, March 5th, 2020.
COMMENTS
Comments are moderated and generally will be posted if they are on-topic and not abusive.
For more information, please see our Comments FAQ