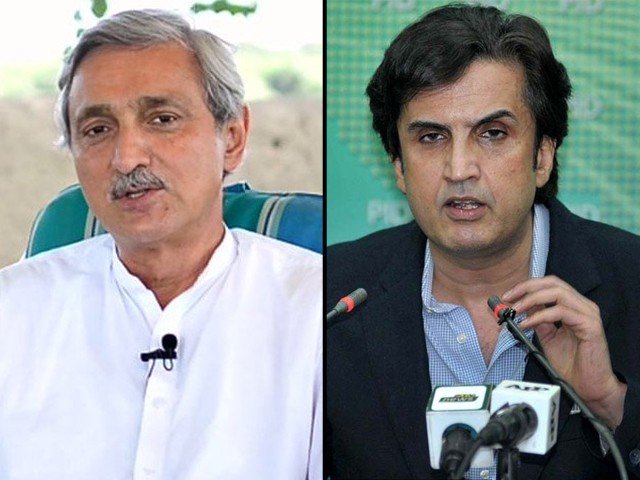 ---
ISLAMABAD: The Islamabad High Court (IHC) on Monday issued notices to the federal government, Chief Minister Punjab Usman Buzdar, Federal Minister of National Food Security and Research Khusro Bakhtiar and Pakistan Tehreek-e-Insaf leader Jahangir Tareen in a petition seeking a judicial probe into the recent wheat crisis.

Justice Amir Farooq, presiding over the single-member bench, heard the petition seeking a judicial commission to identify those responsible for the wheat crisis, determine the loss to the national exchequer alongside the profit made by the exporters and importers.

The petition states that the federal government allowed excessive wheat export in summer despite lowers than targeted harvest.

The petitioner further said the smuggling of wheat through "unfrequented routes" to Afghanistan picked up during a two-month ban imposed by the PTI government while it was negotiating with exporters over semolina, refined flour and fine atta produce.

He further stated that Prime Minister Imran Khan had tasked Tareen to oversee the wheat export and maintained that Tareen's role in policymaking of the food and agriculture sector was vital despite the Supreme Court disqualifying him for life from holding a public office.

He prayed to the high court to direct the "recovery of the profits earned and losses borne in this dirty game from the persons involved and to subsidize the wheat flour by the amount so recovered". He also asked the bench to ensure the federal government deals with those responsible "in accordance with law".

The bench issued also issued a notice to the Flour Mills Association and Director-General of the Federal Investigation Agency (FIA). The hearing was adjourned for two weeks.

Wheat crisis

The supply of wheat – one of the major food crops of Pakistan – faced another crisis, perhaps more severe than ever. Over the course of a few months, wheat stocks plunged to approximately 4.2 million tonnes – barely enough to meet consumer demand for the next two months.

Despite the ban on wheat export imposed in July 2019, the government allowed exports of 48,000 tons, which fueled a price hike in the country.

To end the prevailing flour crisis, PM Imran approved the import of 300,000 tonnes of wheat with 60% exemption from the regulatory duty.