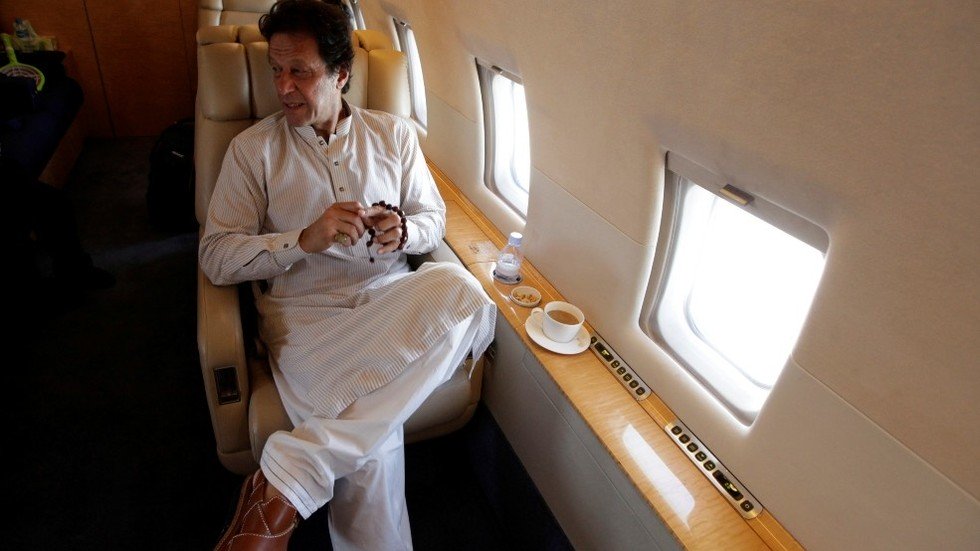 ---
ISLAMABAD: Prime Minister Imran Khan arrived in Qatar for a day-long visit early Thursday, just two days before the US and Afghan Taliban are expected to sign a landmark peace deal in Doha.

Although, the official handout suggested that the prime minister's trip is part of "regular exchange of high-level visits", it is believed his visit is apparently linked with signing of the historic peace deal.

Imran Khan, however, would not attend the signing ceremony which is scheduled for Saturday. Instead Foreign Minister Shah Mehmood Qureshi will represent Pakistan at the ceremony to be attended by delegates from over two dozen countries.

Pakistan was credited with bringing the Afghan Taliban to the negotiating table.

The 18-month grueling talks have now resulted in an imminent agreement between the militant group and the US under which foreign troops would be withdrawn from the war-torn country.
In return, the Taliban have agreed not to allow the Afghan soil to be used against any other country.

"As part of regular exchange of high-level visits, Prime Minister Imran Khan will be visiting Qatar on 27 February 2020 to meet His Highness Sheikh Tamim bin Hamad Al Thani, Amir of the State of Qatar," a Foreign Office statement said.

Trump's remarks a 'diplomatic win' for Pakistan: PM Imran

"The focus will be on strengthening bilateral cooperation and exchanging views on regional developments," it added.

The statement said Pakistan and Qatar enjoy close, cordial ties based on mutual trust and understanding. "The bilateral relationship is broad-based and multifaceted, covering diverse fields including political, trade, commercial, defence, people-to-people contacts and cultural exchanges."

This will be the second visit of the prime minister to Qatar after assuming office. The Amir of Qatar visited Pakistan in June 2019. The visit resulted in strengthening bilateral economic collaboration in diverse areas. The prime minister's visit will further reinforce this process.

The visit is also seen against the backdrop of Pakistan's efforts to maintain delicate balance in its ties with key Muslim countries including Saudi Arabia, Qatar, UAE, Malaysia, Turkey and Iran.

In December, the PM was to join leaders from Turkey, Qatar, Iran and Malaysia for the Kaula Lumpur summit but he had to withdraw at the eleventh hour after Riyadh voiced concerns over the gathering.
Saudi Arabia is currently having uneasy relationship with Qatar, Turkey and Malaysia.

Prime Minister Imran recently toured Malaysia while Turkish president also visited Islamabad, allowing Pakistan an opportunity to explain its position for staying away from the Kaula Lumpur summit.
The prime minister is expected to take the Qatari leadership into confidence on the same issue, according to observers.