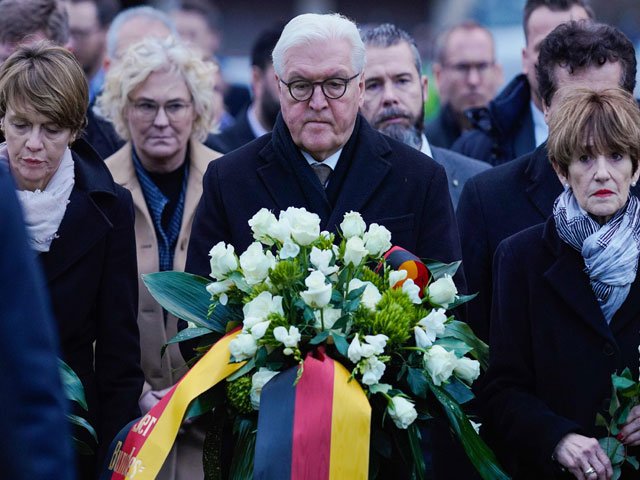 ---
ISLAMABAD: Pakistan on Friday strongly condemned the heinous attacks in Germany where a gunman killed nine people at a shisha bar and a cafe in the city of Hanau.

"In this hour of grief, Pakistan stands in solidarity with the government and people of Germany. Our thoughts and prayers are with the families of the victims. We also express our deep condolences to the Turkish Government over the loss of innocent Turkish lives in the shootings. We wish the injured speedy recovery," said the Foreign Office in its statement.

Suspected shisha bar gunman published racist manifesto: German prosecutor

"Pakistan remains deeply concerned at the rising tide of Islamophobia, xenophobia and racial hatred sweeping across many parts of the world. The attacks once more underscore that violent extremism knows no race, religion or nationality."

It added, "We reiterate our call for concerted efforts to root out ideologies of hate, as well as address the underlying causes of hate crimes."

Pakistan also showed its willingness to partner with Germany and all like-minded states in efforts to confront and counter Islamophobia, and to promote greater inter-religious and inter-civilisational harmony, amity and understanding.

Vigils in Germany

Thousands of people took part in vigils across Germany on Thursday after a gunman with apparent far-right beliefs killed nine people at a shisha bar and a cafe in the city of Hanau.

Chancellor Angela Merkel condemned the "poison" of racism, as anger mixed with grief over the latest and deadliest attack linked to Germany's extreme right in recent months.

The suspect, 43-year-old German Tobias R, was found dead at his home after the rampage along with his 72-year-old mother in what appeared to be a murder-suicide.

Hundreds of people, many carrying candles or a white rose, gathered in silence in Hanau in the evening to show solidarity with the victims.

Large crowds also gathered in Frankfurt and at Berlin's Brandenburg Gate, some carrying signs that read "Take racism personally" or "Never Again!", in scenes replicated across dozens of German cities.

The nine people killed at the two bars late Wednesday evening were aged between 21 and 44 and all had a "migrant background," although some were German citizens, chief federal prosecutor Peter Frank said.

Gunman kills six in Germany attack: police

He added that evidence, including video footage and a "manifesto" found on the suspect's website, showed Tobias R had "a very deeply racist attitude".

The Turkish presidency said five Turkish nationals were among those killed.

A Bulgarian and a Bosnian were also among the dead.