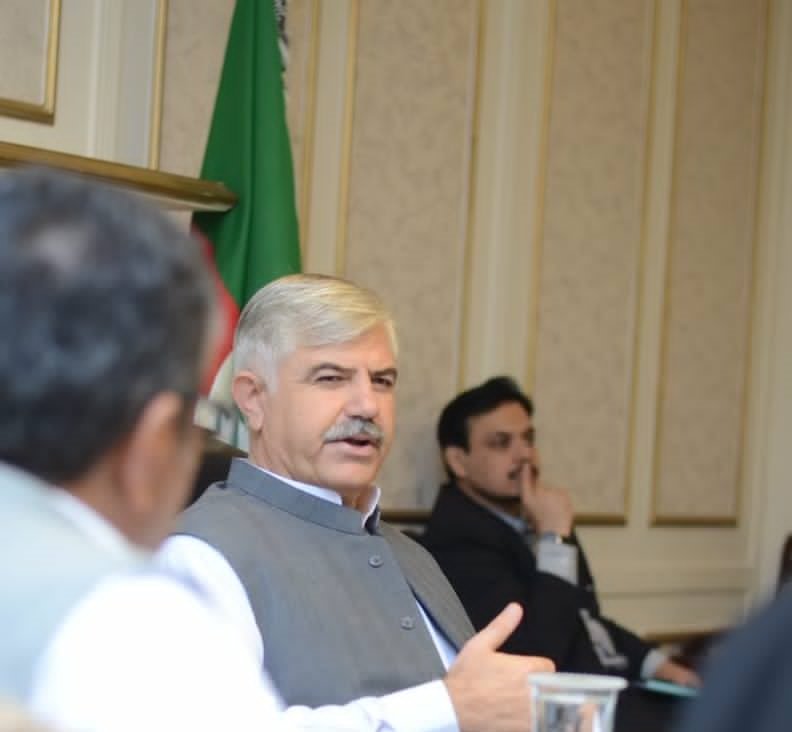 ---
PESHAWAR: As a part of the recently-launched public outreach campaign, Khyber-Pakhtunkhwa (K-P) Chief Minister Mahmood Khan on Monday heard public complaints via telephone.

CM Mahmood called people randomly from a list of visitors to police stations and the land revenue office across the province. He inquired about the problems the people faced and directed the relevant authorities to take immediate measures for removing bottlenecks which were obstructing the provision of relief to the public.

He warned that strict action will be taken against officials for not taking public complaints seriously.

Earlier, the chief minister had chaired a meeting of all commissioners and deputy commissioners of the province. During the meeting, CM Mahmood had directed that public representatives should be made a part of public hearings and town hall meetings. He further directed to closely monitor land revenue officials throughout the province to root out malpractices and facilitate the public promptly.

The chief minister asserted that the provincial government will not tolerate negligence in public service delivery.

Noting that various issues have surfaced while digitising land records in Mardan, he said that they should be addressed immediately. Steps should be undertaken to facilitate the public in all matters related to the revenue department, he added.

The chief minister said special focus should be given to administrative matters in the Newly Merged Tribal Districts (NMTDs) and directed to shuffle staff which have been working in current posts for years.

The chief minister directed the deputy commissioners to reopen complaint cells at districts level. Revenue Darbars should also be opened in all the districts of the province.

He directed the deputy commissioners to monitor uplift schemes for ensuring quality and timely completion while directing that work on a traffic management plan for the divisional headquarters be expedited.

CM Mahmood said that the writ of the government should be visible to assure the public that the government was not only aware of their problems but was also taking measures in this regard.

He also directed that centralised team of all relevant departments should be constituted for inspection of edible items instead of separate inspections and imposition of fines which was creating a nuisance.

Similarly, he also directed for the extension of 'Peshawar Revival Plan' to all the districts of the province and appointment of an officer for monitoring and follows up of clean and green drive to give periodical reports regarding all the activities.

The chief minister also directed that the acquisition of land for uplift schemes should be streamlined.

The chief minister vowed to ensure merit and transparency, adding that powers for posting and transfers at provincial and district level have been devolved to the chief secretary and deputy commissioners.

Published in The Express Tribune, February 11th, 2020.
COMMENTS
Comments are moderated and generally will be posted if they are on-topic and not abusive.
For more information, please see our Comments FAQ