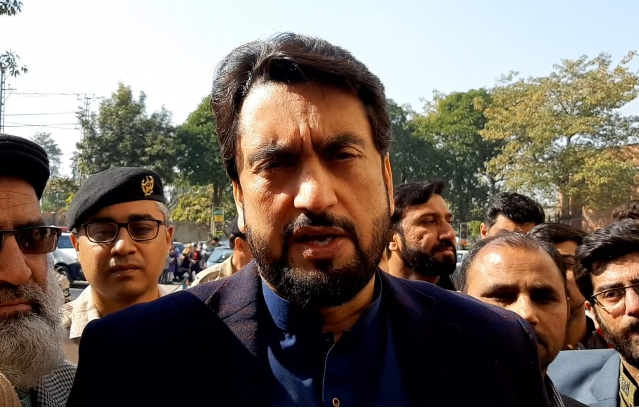 ---
ISLAMABAD: In a bid to clear the confusion over his recent statement, Minister of State for Narcotics Control Shehryar Afridi on Wednesday said that Pakistan could generate billions of dollars in revenue by manufacturing medicines using opium and other drugs and all developed countries followed this practice.

Afridi came under fire after a video went viral on social media in which he, while addressing an audience in Tirah valley, could be heard saying that the country wasted many tonnes of drugs every year by setting them ablaze instead of using them to produce medicines.

He then goes on to announce that on Prime Minister Imran Khan's instructions, a factory was being built where confiscated drugs would be used to make medicines.

Speaking to reporters, the minister insisted that he was quoted out of context.

He went on to say that narcotics were being used to prepare medicines all over the world. "Countries have achieved a lot by doing this but unfortunately we are still following traditional methods."

Quoting an example, the state minister said that Indian had earned $22 billion last year by exporting medicines manufactured using illicit drugs.

Afridi said herbal, homeopathic and allopathic medicines were being produced using narcotics.

"Illicit drugs can be used in a positive way for the benefit of the country," he said, adding that the vision of Prime Minister Imran Khan is to adopt proactive approach and "utilise every resource positively".

The minister said there was a saying in English: "Nothing is good or bad, it is the thinking that makes it so," adding that those whose minds were filled with negativity presented everything in a negative manner.

Afridi elaborated that he was speaking in Tirah, which was close to Afghanistan. "There is no poppy [cultivation] in Pakistan since 2001, but where these things are available they can be used in a positive way to make medicines," he added.

"Perhaps nobody understood the translation from Pashto."

The minister was also ridiculed on social media last year when addressing a news conference he called PML-N lawmaker Rana Sanaullah "Al Pacino", a Hollywood actor, when in fact many believe he was referring to Mexican drug lord El Chapo.

He was further trolled when had insisted that there was a difference between a "video" and "footage" while speaking in connection with the charges against Sanaullah, who was arrested for possession of heroin.

In 2018, Afridi had come under fire after he claimed that a police survey had indicated that 75% of female students and 45% male students in Islamabad used crystal meth and other drugs.

In response, the federal capital's private educational institutions had described the minister's statement as baseless.
COMMENTS
Comments are moderated and generally will be posted if they are on-topic and not abusive.
For more information, please see our Comments FAQ